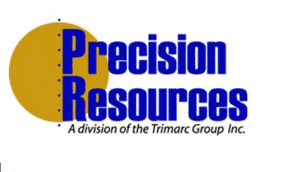 IT Helpdesk (NOC) Technician at Precision Resources
Birmingham, AL 35244
Precision Resources, a division of the Trimarc Group Inc., is currently searching for an experienced IT Helpdesk (NOC) Technician to join a client in Birmingham, Alabama. 
This is a 6-month contract to permanent opportunities that will be working on our client's 1st shift (7:00 am to 4:00 pm, Monday through Friday).
SUMMARY:
We're looking for a dependable employee.   Someone that can work in a team environment and that can interact with people from all walks of life – as the end-users may or may not be technical.
This is an in-bound Operations Center and you will be receiving calls that vary in nature.
Typical requests may include, but not limited to, removal of malware, installing and configuring printers and devices onto a local network, assistance with common applications and troubleshooting networking issues.
RESPONSIBILITIES: 
Provides end‐user hardware and/or software support; troubleshooting as needed.
Receives technical requests, including supporting end‐user's and co-worker's service requests.
Updates assigned service requests in the Helpdesk Ticketing System.
Performs other related duties, as assigned, for the purpose of ensuring the efficient and effective functioning of the work unit.
MINIMUM REQUIREMENTS: 
Two years' desktop/remote support experience.
Two years' Operating Systems experience (Windows).
Knowledge of Microsoft Office applications (Word, Excel, PowerPoint, Access).
Functional knowledge in common office software, hardware and networking.
Professional attitude. 
PREFERENCES: 
Successful at working in a team culture as well as independently.
Excellent verbal and written communication skills.
Ability to provide excellent customer service.
Proven ability to effectively manage multiple priorities.
To view all of the opportunities with Precision Resources, please visit: http://www.precisionresources.org
Precision Resources, a division of the Trimarc Group Inc., is one of the fastest growing consulting and recruiting firms providing top-tier Information Technology professionals in the southeast.
Our IT Consulting and Recruitment Division is strengthened with our ability to match talented and experienced Information Technology professionals to the unique business needs of our clients.
Our team-based approach allows us to combine our experiences in the IT industry to develop effective, customized solutions quickly and efficiently. Since we focus on building long-term relationships, we are always striving to provide higher quality service and produce better results.
We have become a strategic partner for Fortune 500 firms as well as small to medium sized companies because of the ability to quickly develop effective, customized solutions for time-sensitive initiatives for our clients.