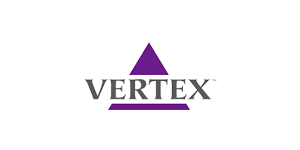 IT Internal Audit Senior Analyst at Vertex Pharmaceuticals Inc.
Boston, MA 02210
Our Internal Audit department is looking for an IT Internal Audit Senior Analyst to join our dynamic and growing team.  This individual will conduct technology focused audits, including integrated audits.  He or she will be responsible for evaluating risks and controls for our IT infrastructure, applications and systems, information security, and key business processes and operations.  Furthermore, he or she will perform oversight of the company's audit of Internal Controls by providing guidance related to IT controls and managing internal and external relationships.  
Key Responsibilities:
Performs IT General Computer controls audits, infrastructure audits, and integrated reviews as prescribed in the annual Internal Audit Plan

Perform risk assessments to identify risks relevant to the applicable audit and determine the extent of testing procedures to be performed based on the level of risk defined.

Identify opportunities to enhance operational efficiencies
Tracks remediation of audit issues noted in internal audit reports
Serves as the liaison with IT for IT external auditors and co-sourced consultants
Effectively communicates audit results, both verbally and in writing, so they are persuasive, placed in the appropriate context, and understood by the recipient
Effectively interacts with IT personnel, external auditors, consultants, and other company personnel including some interaction with higher level employees
Performs special projects which are appropriate and relevant to the Internal Audit Department Charter
Aids business-focused Internal Audit team members with IT testing as necessary

Strong knowledge of industry standards/frameworks (e.g., SOC/SSAE, COSO, COBIT, NIST, etc.,) and leading industry business practices.
Minimum Qualifications:
Understanding of the technological, operational, financial, and compliance risks that affect information systems design, modification, and processing activities
Knowledge of applications, databases, and operating systems.  Familiarity with networking, intrusion detection systems and firewalls
Information systems auditing skills including ITGCs
Strong decision-making capabilities, with a proven ability to weigh the relative costs and benefits of potential actions and identify the most appropriate one
An ability to effectively influence others to modify their opinions, plans, or behaviors
An understanding of business needs and commitment to delivering high-quality, prompt, and efficient service to the business
An understanding of organizational mission, values, and goals and consistent application of this knowledge
An ability to train business-focused Internal Audit team members on ITGCs and other relevant IT testing criteria
Experience:
BS or MS in Information Technology, Computer Science, or a related field
Certified Information Systems Auditor (CISA) or CISSP certification preferred.
4+ years of experience in IT Audit, Information Security, or a related field

Consulting and/or pharmaceutical industry experience is preferred.
#LI-JF1