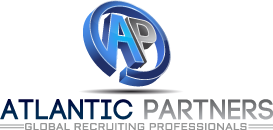 IT Operations Manager - Perm at Atlantic Partners
Boca Raton, FL
Our client is seeking an IT Operations Manager for their Boca Raton, FL location. This is a direct hire opportunity.
Job Description:
The IT Operations manager oversees and directs the day-to-day activities of the production environment, ensuring that applications, systems, services, and infrastructure work reliably and securely for their intended users. IT operations managers lead teams that assist with the implementation of systems, respond to user help desk requests, and monitor system stability and performance. This role also is accountable for directly supporting end users by handling escalations, resolving user issues, and proactive monitoring the performance of business-critical systems to prevent delays and outages and quickly resolve ongoing issues. 
Responsibilities:
Lead a team which monitors an organization's servers, networks, and computer systems for irregularities and performance issues.
Assess system usage, data and error logs, along with monitoring job schedules for successful completion and exceptions, user reports, etc. to determine areas for improvement or repair.
Determine when systems or servers are due for upgrades and work closely with other areas of IT to complete such tasks.
Work with the VP of IT to only allow changes to production systems which have been tested, reviewed and authorized in accordance with company's Change Management practices.
Introduce new methods to streamline the upgrade process, monitor the system to ensure that it remains stable and usable, and maintain data security through the migration process.
Oversee the day to -day activities of IT Technicians to ensure that they effectively support end users, assist with IT department upgrades and directives.
Assess current department needs and help desk inquiries and assigns personnel to resolve each issue. This will include developing and implementing a support schedule for the monitoring and dispatch functions to cover all on-site SFC activities as well as remote and off-hours users. 
Provide direct user support by handling help desk or service desk escalations. If IT technicians are unable to successfully resolve a user's issue, the IT operations manager will assess the situation and devise a solution to the problem, which could include equipment replacement or repair if the problem is related to the end user's hardware or software.
Assist the VP of IT in developing IT policies and procedures to ensure that the department, particularly the IT Operations Team operates effectively and reliably.
Develop guides for users and technicians, such as FAQ's, standards, guidelines and/or employee handbooks for IT department personnel.
Work with the VP of It to develop and maintain appropriate job descriptions, mentoring, training and development plans for the IT Operations staff. This role is accountable for
Determine required staffing levels, hire qualified team members and manage their performance to the expectations and goals of the organization.
Qualifications:
Bachelor's degree or equivalent experience in a technology related discipline such as computer science, computer applications, Management Information Systems, etc.
Extensive training on computer software and hardware, including servers and systems, to successfully lead the team. This should include a depth of familiarity with the deployment, monitoring, administration and support of technology infrastructure, applications and users.
Be able to effectively manage IT personnel and set department priorities. Experience building and managing a network operations center/security operations center (NOC/SOC) and tech support dispatch professionals is also expected.
Ability to leverage prior technology operations experience and expertise in order to assess current processes, work with the VP of IT and/or executive management to gain approval and implement them.
Strong written and verbal communication skills for effective communication with team members, management personnel, and end users throughout the organization.
Excellent problem-solving skills, especially when it comes to directly addressing user and systemic issues with software, hardware, and servers.
Some familiarity with managing technology related recurring and capital expenditures.