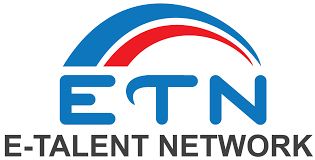 IT Operations Specialist-Expert at E-Talent Network
Raleigh, NC
Job Title: IT Operations Specialist-Expert
Location: Raleigh, NC
Duration: 10 Months


Job Description:
This contractor is performing support functions for information technology systems on the Operations
team.
This position also involves supporting core platforms such as Tier 1 business applications such as HiCams, SPECS, DMV Online Systems, Citrix, Identity and Access Management, security support systems for credit card processing, AMS, CRASH & MILES.
This position will be managed by the IT Operations Manager.
The purpose of IT Operations is to provide advanced level support of all IT Systems.
This position is responsible for advanced level response and support for users of Client computing and network services.
This is a hands-on role responsible for the administration, support, stability, and security of enterprise systems, servers, and networks.
The person in this role will ensure infrastructure security and stability across all locations in the enterprise.
The position will support data center operations, server operations, advanced level support, web server administration, system monitoring, incident response, 24x7x365 on-call support, and additional duties as assigned.
This position also involves supporting core platforms such as Tier 1 business applications.
Impeccable time-management and record keeping
Required Qualification:
Web applications, networks, protocols and email (SMTP, POP3)
Understanding of enterprise IT architecture
Working knowledge of relational databases
Web Technologies (XML, HTML, JAVA Script, AJAX, CSS, HTTP, etc.)
Required Experience:
Experience with database manipulation via a programming language
Required Skills:
The ability to take complex end-user requirements to code
A positive can-do attitude & willingness to learn
A strong personal commitment to quality service
Preferred Skills:
LDAP directories, such as: Active Directory, eDirectory, OpenLDAP
Web Services integrations
About our Company: -
E-Talent Network is responsible for carrying out the recruitment process and is a service provider for 22nd Century Technologies.
22nd Century Technologies is a business enterprise that supports demanding staffing programs for Corporations and State and Local Government Agencies. Its journey began in 1997 by supporting large Federal contracts which nudged us in the direction of creating large candidate pools across the country. Over the last 20 years, we have built a strong business model that is carefully constructed to deliver on multiple facets. We have proven past performance of providing services that exceed our clients' expectations. Today 22nd Century technologies supports clients in all 50 states and has grown to be a company that is trusted and sought for providing a complex mix of workforce solutions. With a firm grip on the entire spectrum of staffing solutions, we have placed more than 500,000 skilled resources and delivered 15 million+ man-hours.
"22nd Century Technologies is an Equal Opportunity Employer" and "US Citizens & all other parties authorized to work in the US are encouraged to apply."
E-Talent Network is proud to service TSCTI recruitment needs with Our Global Delivery model with 110 recruiters, data miners and research analysts working across multiple time zones is backed by an internal database of 2.4 million resources across all major industries.