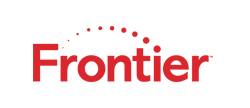 IT Project Management Specialist at Frontier Communications Corporation
ROCHESTER, NY
About Frontier Communications
Frontier® Communications provides communications services to urban, suburban, and rural communities in 29 states. Frontier offers a variety of services to residential customers over its FiOS® and Vantage™ fiber-optic and copper networks, including video, high-speed internet, advanced voice, and Frontier Secure®  digital protection solutions. Frontier Business™ offers communications solutions to small, medium, and enterprise businesses.
What You'll Be Doing...

The Project Manager in the Managed Commercial Products Professional Services organization will drive the successful delivery of Frontier's complex commercial products.  The Project Manager will serve as the Commercial customers single point of contact to ensure progress is communicated proactively. 

Responsibilities Include…
Provide professional, timely communication with consumer customers for complex commercial products including SD-WAN and IaaS.
Leads multiple small, medium and large projects impacting multiple teams within Frontier and our Commercial customers.
Work with the Commercial Sales team to drive the delivery of Complex Managed Commercial services holding various internal teams, vendors, and stakeholders accountable for commitment to meet deliverables.
Prepare presentations defining the current and future state of the project status identifying issues and escalating risks.
Performs Project Management activities such as planning, sizing, defining units of work delivery, configuration, resourcing and scheduling.
Provide executive reporting on projects including capacity and budget impacts.
Drives resolutions and project delivery through partnership with the business, stakeholders and customer.
Leads discussions on projects, status, problem resolution and identifies and assigns actions for follow up and/or leadership escalation.
Manage test plans and resolve escalations to drive delivery of the project.
What We're Looking For...

You enjoy a fast-paced environment, anticipating the needs of those you support and ensuring they're prepared. You take the time to understand the business context of your work. You appreciate the diverse needs of those you support and can flex to meet their varying needs while maintaining important standards across the team. You're motivated by being an integral part of the team, supporting the executives that help drive our business results in a way that allows them to be their best.

You'll Need To Have…

Bachelor's degree in related field.
Five or more years of project management experience.

Even Better If You Have…

Working knowledge of commercial products; SD WAN, Infrastructure as a Service.
MBA or Master's Degree in Computer Science, Project Management or in a related discipline.
Project Management Professional (PMP) Certification.
Experience in process definition and governance models.
Experience in Vendor management.
Experience with development of project plans for effective communication of assigned actions including due dates and project dependencies for the project and leadership team awareness.
Experience ensuring all phases of the project are complete adding to the complexity to report budget aspects
Have a keen understanding of business requirements to provide creative and effective solutions that can be broken down to achieved timely goals
Experience with vendor management and accountability of task delivery as part of managed service guidelines from the executive leaders.
Collaboration and communication skills. Ability to formulate communications appropriate for all organizational levels.
Experience developing content for leadership and communicating project risks and dependencies.
Experience driving operational and financial management and reporting, ability to design and solve for metrics across quality, productivity, user experience, innovation and cost.
Experience using MS Office tools.
Ability to thrive in a fast-paced, constantly evolving environment.
Ability to guide and coach large, diverse virtual teams to remain focused on value delivery and execute using agile and waterfall project management methodologies.
Supervisory experience.
Ability with negotiation skills to help team be outcome-focused.
Strong writing and verbal communication skills; ability to communicate across all levels of management.
Industry
Information Technology & Services
Computer & Network Security
Computer Software
Employment Type
Full-time
Job Functions