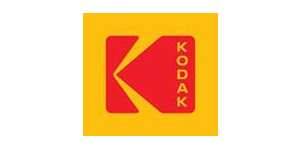 IT Project Manager at Kodak Limited
Rochester, NY
Kodak is Hiring!

We are looking foran Information Technology Project Manager to join our Brand, Film and Imaging division in Rochester, NY.

This individual will create a future vision for the film business software and hardware that supports the major segments of film manufacturing operations. This individual will devise the strategy roadmap, lead and participate in team projects associated with this roadmap and will drive continuous improvement.

Kodak offers a unique opportunity to contribute to an iconic global company. We combine the strength of a brand that is recognized and beloved around the world with the excitement and entrepreneurial spirit of a start-up. We are optimistic and looking for professionals with energy, ideas and ambition to help us grow. We're building a culture which values creativity in all its forms, having a global perspective, a focus on sustainability, and the kind of trust that enables us to succeed by taking calculated risks. Kodak has a rich heritage of leadership & innovation and is truly a place where you can make a difference.

In this role you will:
Assess the current information technology hardware infrastructure of the film manufacturing operational units and devise a 5-10 year roadmap plan to keep the business infrastructure robust
Assess the current software, much of which is custom Kodak created, and devise a sustainability replacement or rewriting roadmap
Prioritize projects from these roadmaps and then manage them to a schedule
Provide technical assistance to support manufacturing operations and make recommendations for 24/7 manufacturing support where applicable
Work with the capital manager to ensure that IT projects are budgeted in 5 year capital plan
Follow change management protocol when making changes of significance
This position may involve supervising IT engineers and technicians.

Required Skills/Experience:

Education:
Bachelor or Master Degree in the field of information technology, computer science or engineering OR equivalent experience

Required Experience:
Preferred 5+ years of experience in IT project management
Experience with software (and supporting hardware) solutions
Interest in working with existing Kodak legacy systems (i.e. UNIX-based systems, Westinghouse Control Systems) that will be ultimately be modernized/updated.
Leadership/supervisory experience helpful

Required Skills:
Ability to analyze complex film business needs with legacy issues and convert them to IT solutions using supported platforms
Leadership capabilities to direct and prioritize the work load to align with film business roadmap
Integrate business strategies and trends in technology to drive improvements
Strong communication skills including writing and presentation skills
Demonstrate strategic thinking; can formulate organizational vision through long-term thinking and creativity while managing through near and intermediate term needs
Demonstrates ability to lead change using collaborative methods
Willingness to build rapport by having the ability to listen, support diverse ideas and then lead by example.
Be able to influence others using power of persuasion rather than position and demonstrate empathy when appropriate
Ability to negotiate conflict and problem-solving to achieve win-win outcomes
Willingness to accept ownership and responsibility
Strong team building capability
Able to collaborate with corporate IT support organization to drive sustainability
Kodak3