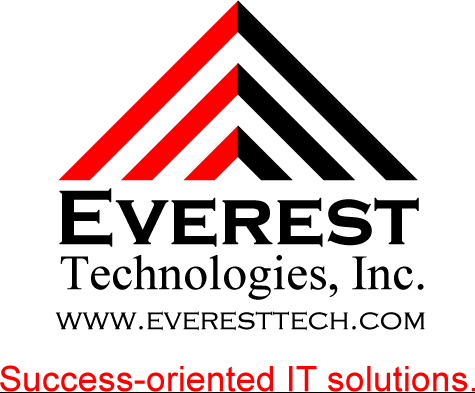 IT Recruiter at Everest Technologies Inc
Columbus, OH 43085
Everest Technologies is looking for an IT Recruiter to join their team in Worthington, OH.

Job Description:
Source, contact, and qualify potential candidates in the marketplace. Sources include, but are not limited to; cold-calling, personal networking, referrals, job boards, ad postings, competitors, internet, and utilization of other recruitment activities. Keep informed of changes and trends within the IT industry with a focus on assigned technical specialties.
Maintain open channel of communication with all necessary parties. Develop creative and cost effective recruiting solutions. Maintain a pipeline of qualified candidates with frequent contact to answer questions, manage expectations, and to identify and resolve potential issues. Promote positive relations between IT industry, professional organizations, and Everest Technologies. Uphold company policies and procedures.
Normal Work hours with flexibility to work all necessary hours to meet needs of candidates, e.g. early hours, late evenings, weekends.

Qualifications:
- Knowledge and command of IT terminology required with - - -Preferably two years of previous hands-on technical Recruiting/Recruiting experience preferred.
- Excellent organizational skills; ability to multi-task.
- Effectively initiate rapport and interact well with candidates of all levels.
- Proven ability to persuade others to your point of view.
- Good customer service focus.
- Professional standards and solid work ethics.
- Capable of working independently with management directive and possess a strong commitment to the Everest team, working well in a team environment.
- Possess a working knowledge of the legal issues surrounding the recruitment and hiring of employees.
- Bachelor's Degree in Computer Science, Human Resources, Communications discipline or related program, or the equivalent work experience.