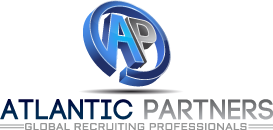 IT - Scrum Master III - Contract at Atlantic Partners
Symmes Township, OH
General Function:
Leads high-level planning sessions with the project team
Coordinates projects, consisting of multiple EPICs and Features, of varying sizes.
Consistently mitigates program risks and optimizes resources and program effectiveness.
Demonstrates Agile best practices
Delivery commitments are met consistently and aligned with targeted program outcomes
Relationships within project teams, and with cross-functional teams, are highly engaged and collaborative.
Duties and Responsibilities:
Active Scrum master for 1-2 scrum teams with a focus on guiding the teams towards improving the way they work
Facilitate sprint planning, retrospective and sprint demos
Assist the product owner with keeping the backlog refined
Ensure cross-team/cross-train coordination
Reach out to the larger company network for impediment removal
Maintain relevant metrics to track the team progress and use them to coach for achieving higher maturity level
Manage dependencies between our team and other scrum teams
The position will support many project teams and be able to clearly communicate project objectives. Collaborates with senior leadership to ensure IT strategic investment aligns with business strategy and drives operating results
Works on complex, broad reaching programs where analysis of data requires in-depth evaluation of variable factors. Self-management expected
Normally receives little instruction on work assignments. Must be able to influence stakeholders.
Ability to proactively identify impediments, remove roadblocks and escalate to senior management when needed.
Extensive program management experience. Demonstrated ability to manage governance, budgets, infrastructure and resources. Experience leading change, influencing and managing in a matrix environment.
Technical Skills:
Understand basic fundamentals of iterative development
Understand other processes and methodologies and can speak intelligently about them and leverage other techniques to provide value to a team/enterprise
Understand basic fundamentals of software development processes and procedures
Understand the value of commitments to delivery made by a development team
Understand incremental delivery and the value of metrics
Understand backlog tracking, burndown metrics, velocity, and task definition
Familiarity with common Agile practices, service-oriented environments, and better development practices
Qualifications:
Knowledge of the software development life cycle
Certified scrum master/scrum practitioner - Multiple years' experience working with an agile methodology during a large scale, complex new development project for a large enterprise
Knowledge and/or experience of Data is an added plus
Excellent communication skills in English in written and spoken form
Excellent team player and team builder
Strong attention to detail and follow-through skills.
Ability to work with minimal supervision in a very dynamic and timeline sensitive work environment
Bachelor's degree or combination of relevant education and experience
Specific experience with development of accounting, finance, billing, and/or other financial systems strongly preferred.
Key Characteristics:
Servant Leader -- Must be able to garner respect from his/her team and be willing to get their hands dirty to get the job done
Communicative and social -- Must be able to communicate well with teams
Facilitative -- Must be able to lead and demonstrate value-add principles to a team
Assertive -- Must be able to ensure Agile/Scrum concepts and principles are adhered to,
must be able to be a voice of reason and authority, make the tough calls.
Situationally Aware -- Must be the first to notice differences and issues as they arise and elevate them to management
Enthusiastic -- Must be high-energy
Continual improvement -- Must continually be growing ones craft learning new tools and techniques to manage oneself and a team
Conflict resolution -- Must be able to facilitate discussion and facilitate alternatives or different approaches
Attitude of empowerment -- Must be able to lead a team to self-organization
Attitude of transparency -- Must desire to bring disclosure and transparency to the business about development and grow business trust

Knowledge & Skills Required
:
3 years experience as a Scrum Master
10+ years of experience and BA/BS Degree.