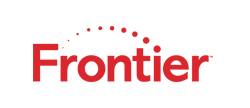 IT Security Administrator at Frontier Communications Corporation
ROCHESTER, NY
About Frontier Communications
Frontier® Communications provides communications services to urban, suburban, and rural communities in 29 states. Frontier offers a variety of services to residential customers over its FiOS® and Vantage™ fiber-optic and copper networks, including video, high-speed internet, advanced voice, and Frontier Secure®  digital protection solutions. Frontier Business™ offers communications solutions to small, medium, and enterprise businesses.
IT Security Administrator - Job Responsibilities and Duties:
Main Objective: Provide daily operational stability by managing Security of Production Applications for a large company wide user base of approximately 30,000 plus users
Review and analyze incoming security access requests, ensuring the requested access is appropriate per security guidelines and job responsibilities of the end-user.
Administer security on 90+ production environments: Assign user ID's according to naming standard. Add, Modify, and Delete User ID's in conjunction with New User requests, access/name change requests, and removal requests.
Add, modify, and delete rights to AS400 security tables within each production application as needed.
Utilize security administration skills and application knowledge to provide 2nd level and end user support related to application security in a multi-processing environment. Troubleshoot, resolve, or escalate security-related issues accordingly as assigned within Remedy, and also via email, chat, and phone. Apply Root Cause Analysis to problem areas in order to improve Business processes; including contacting other IT teams as needed until the issue is resolved.
Assist in documenting all Security related processes and procedures.
Provide end users with Application log-on information upon completion of security access requests.
Extend contractor account expiration dates and remove inactive accounts from all systems as needed.
Maintain excellent working relations with all business owners' vendors by organizing or participating in meeting for various security projects, new procedures, and problem resolutions or temporary work-arounds.
Work with Human Resources to identify employment status changes, including the removal of all production access accordingly.
 Requirements and Specific Competencies:
System administration experience Windows Active Directory
Proficiency in Windows server environment.
Knowledge of AS400 administration.
Knowledge of Outlook in an Exchange environment.
Proficiency in Microsoft Applications.
Must have the ability to work independently and as a team member in a self-directed, extremely fast-paced, demanding environment.
Must have the ability to prioritize and manage multiple and diverse requests.
Must have strong verbal and written communication skills.
Must have the ability to learn new, complex applications quickly.
Ability to work with confidential information
Excellent customer service skills.
Provide on-call support as scheduled.
Minimum Required Education: · AAS or BS in related field · Equivalent experience accepted
Preferred Education: Windows Server Administration