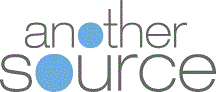 IT Security Administrator at Another Source Inc.
Tukwila, WA
Another Source's client, Sabey Corporation, is recruiting an IT Security Administrator to join their Sabey Data Centers team. Here's a little about Sabey Corporation and the position they are recruiting for:
Sabey Corporation is a 45 year-old privately held Seattle based full-service commercial real estate company with an outstanding reputation.  The Company is primarily engaged in data center, office, and industrial property development, construction and operations with ownership in the Pacific Northwest and on the east coast. 
Sabey Data Centers is one of the oldest and largest privately-owned multi-tenant data center owner/developer/operators in the world. Being privately-owned may mean that ours is never a household name, but to us, it means a complete focus on building value by serving one customer at a time.
Today, with three million square feet of mission critical space, Sabey Data Centers continues to serve the world's most exciting enterprises and institutions with customized data center solutions that are efficient, reliable, and quick to market.
Take a closer look at Sabey Data Centers: https://vimeo.com/173798200
JOB SUMMARY:
The IT Security Systems Administrator position is responsible for maintaining, configuring and monitoring the security of Sabey's corporate server, storage, application, networking environment, information security best practices and any other duties as assigned. As part of Sabey's IT team, you will be working in a close-knit fast-paced environment.
PRINCIPAL ACCOUNTABILITIES:


Provide security and best practice training for all Sabey team members
Assist in writing policies and procedures
Manage security audits (including but not limited to Datacenter and Accounting compliance)
Document IT infrastructure
Manage servers (Hardening, patching and troubleshooting)
Manage, maintain and update group policy and active directory
Manage and maintain office 365 Security
Research latest security technology trends and threats
Monitor infrastructure for security breaches and assist in conducting investigations
ESSENTIAL FUNCTIONS:


Must have reliable transportation
Ability to travel to and from various Sabey locations
Ability to communicate orally and electronically via email with all levels of Sabey employees
Must be able to maintain a flexible work schedule and respond to on-call requests promptly
Ability to think critically and troubleshoot a variety of issues
MINIMUM QUALIFICATIONS:


2-3 years of IT security experience
4-5 years of general IT experience
Security+ certification
Systems admin experience a plus
MINIMUM COMPETENCIES:
Microsoft Windows Server systems administration
Experience with VMware a plus
Experience managing Active Directory and group policy.
IIS general knowledge.
Excellent written and verbal communications and customer service skills.
Experience with Nimble Storage a plus
Experience with Office 365 security and compliance (ATP, DLP)
Experience with SSO management (Okta)
Multi factor authentication
Enterprise antivirus management
Cisco Umbrella, Stealthbits a Plus
Working Knowledge of firewall best practice and management (Palo Alto and Juniper SRX a Plus)
Experience with switch management VLAN/port tagging
Sabey offers highly competitive wages based on education and work experience. We also offer a competitive benefits program that includes a 401(k) plan, health and dental insurance, voluntary vision, short term disability, life insurance and paid time off. This is an exempt position located at the Company's headquarters in south Seattle.
Sabey Corporation is an Equal Opportunity Employer and Drug-Free Workplace. All qualified applicants will receive consideration for employment without regard to status as a protected veteran or a qualified individual with a disability, or other protected status, such as race, religion, color, national origin, sex, age.
Another Source works with their clients, on a retained project basis, to maximize the recruiting process