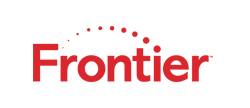 IT Security Engineer at Frontier Communications Corporation
ROCHESTER, NY
About Frontier Communications 
Frontier® Communications provides communications services to urban, suburban, and rural communities in 29 states. Frontier offers a variety of services to residential customers over its FiOS® and Vantage™ fiber-optic and copper networks, including video, high-speed internet, advanced voice, and Frontier Secure®  digital protection solutions. Frontier Business™ offers communications solutions to small, medium, and enterprise businesses.
The Sr. IT Security Analyst is responsible for assessing information risk and facilitates remediation of identified vulnerabilities for IT security and IT risk across the enterprise. Assesses information risk and facilitates remediation of identified vulnerabilities with the network, systems and applications. Reports on findings and recommendations for corrective action. Performs vulnerability assessments as assigned utilizing IT security tools and methodologies. Performs assessments of the IT security/risk posture within the IT network, systems and software applications. Performs penetration tests in order to find vulnerabilities and help to close them.  Identifies opportunities to reduce risk and documents remediation options regarding acceptance or mitigation of risk scenarios. Facilitates and monitors performance of risk remediation tasks, changes related to risk mitigation & reports on findings. Maintains oversight of IT and vendors regarding the security maintenance of their systems and applications. Provides weekly project status reports, including outstanding issues. The IT Security/Risk Analyst assists in all IT audits, IT risk assessments and regulatory compliance.
Key responsibilities including but not limited to:
Management of IT security and IT risk (e.g., data systems, network and/or web) across the enterprise.
Address questions from internal and external audits and examinations.
Develop policies, procedures and standards that meet existing and newly developed policy and regulatory requirements including SOX, PCI, and HIPPA.
Serve as lead within IT security projects.
Maintain and administer Security platforms such as IPS/IDS, SIEM, and vulnerability scanning platforms
Skills/Requirements
Bachelor's Degree, Information Systems, Computer Science, Information Security or related field required.
5-10 years IT security or information security experience with a proven ability to engage with Senior Management and regulators.
4+ years' experience conducting IT compliance assessments (Sarbanes-Oxley, PCI, etc.)
4+ year's of penetration testing experience in an enterprise environment.
4+ years' experience in administering IT security controls in an organization.
Knowledge of technical infrastructure, networks, databases and systems in relation to IT Security and IT Risk.
Excellent verbal and written communication skills required.
4 + years' experience with IPS/IDS and SIEM technologies.
Certified Information Systems Security Professional (CISSP), or related certification preferred.
Prior experience working with Nessus and Webinspect required.
Windows server administration experience preferred.
Linux server administration preferred.
Prior experience performing security reviews and risk assessments preferred.