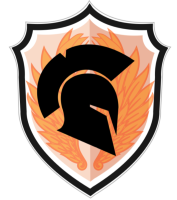 IT Specialist at Sparibis LLC
Miami, FL 33101
Location: Miami, FL
Years' Experience: 3+ years in IT Support Environment
Education: High School Diploma, Some College Preferred
Key Skills:
Must be fluent in English and Spanish
Experience in IT
Willing to work with customers, provide technical support, and train new and existing customers
Overview
South Florida X-Ray is a leading supplier of diagnostic imaging products and X-Ray solutions. Our service offerings span a diverse set of solutions including CR, DR, and PACS for the Medical, Dental, and Veterinary industries. Our headquarters is in Miami Florida and our customer base is nationwide. For more information please visit http://sfxrayimaging.com .
Responsibilities
Provide technical support, training, and recommendations to customers ensuring they fully understand how to best utilize our systems
Develop and deploy training strategies to educate and teach customers how to use the systems
Work with customers to develop and deliver customized trainings
Support customers to develop an installation plan
Monitor, resolve and escalate, if applicable, the inquiries regarding technical issues, installation, and configuration; troubleshooting when needed.
Assess problems remotely and/or in the field and report to appropriate members with proposed solution(s).
Perform other duties or tasks as assigned by management.
Qualifications
IT support experience
Ability to manage multiple projects at the same time
Ability to have a flexible work schedule with on-call support
Ability to travel up to 25%
About Sparibis
We understand your time is precious, so let us do the work for you! Sparibis LLC is a professional solutions firm that Clients rely on to access the best talent to drive their business success. Let Sparibis find your right career fit!
Sparibis is an equal opportunity employer that values diversity at all levels. All individuals, regardless of personal characteristics, are encouraged to apply.