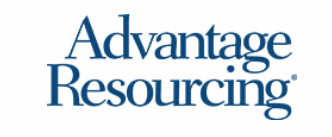 IT Support Specialist - Entry Level at Advantage Resourcing
Itasca, IL
Job Title:
IT Support Specialist - Entry Level - Itasca, IL
Job Description:
Entry Level/Recent Graduate:  0 - 5 years experience
Compensation:  Base salary - $58,760 + $16,000 yearly performance bonus
Our client is a global leader in factory automation that designs products to increase efficiency and improve quality control.  Through their direct sales approach, we identify our customers' challenges firsthand and provide the most innovative technologies to further support their development.
Job Summary
Work with end users to troubleshoot computer problems to determine the source and advise on appropriate action. Play a key role in our IT department to support end users with various hardware and software requests. This role is located out of our Itasca IL office. The hours of this role are 9:00am-6:00pm CST M-F with the flexibility to work off hours for periodic system maintenance.
Responsibilities/Essential Job Functions:
Take calls and emails from end users that need assistance throughout the day to troubleshoot help desk ticket issues; this includes working with on-site and remote users

Investigate user problems and identifies their source; determine possible solutions; tests and implements solutions

Troubleshoot applications to identify and correct malfunctions and other operational difficulties

Maintain network and PC preventive maintenance logging efforts and company antivirus to ensure data integrity

Work with the setup and installation of various equipment to include; laptops, desktops, tablets, smartphones,

printers, and more.

Build and maintain images to deploy for new user laptops and PC's

Coordinate daily requests such as adding/deleting users, maintaining email groups, and other miscellaneous IT requests

Test new software applications and recommend purchase where required

Develop, write and maintain end-user documentation

Maintain confidentiality, security policies, and acceptable use policies with regard to the information being processed, stored or accessed by the end-users on the network

Understand and observe company / department policies and procedures

Other duties or projects, as assigned
Requirements, Experience, & Education:
Bachelor's degree in a technical discipline with 1-2 years working in a technical operating capacity is preferred

Willing to train in NJ for 1-3 months

Experience focusing on user software test/evaluation/operational methodology in a networked environment is strongly preferred

Willingness to travel by air at least 1 week per month.

Excellent customer service, verbal and written skills

Ability to work with users on-site and remotely

Basic computer system skills and the ability to troubleshoot issues to diagnose repair before escalation

Strong documentation skills

Integrity – job requires appropriate handling of confidential, sensitive information

Demonstrate resourcefulness and independent thinking in troubleshooting various IT inquiries

Ability to lift 20-30 lbs., moving computer equipment to different work locations
EEO Statement
Advantage Resourcing is committed to providing equal employment opportunity for all persons regardless of race, color, religion, sex,
sexual orientation, gender identity, age, marital status, national origin, citizenship status, disability or veteran status.