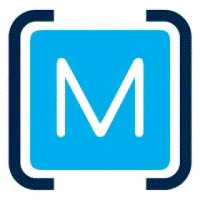 IT Support Specialist at Hired by Matrix, Inc.
Princeton, NJ
Job Summary
Our Client, a growing international biotech company, is seeking an IT Support Specialist possessing strong communication skills and passionate about current computer technology.
As the IT Support Specialist, you will provide Tier 1/2 level support for computer workstations, servers, basic applications and networking issues.
You will be a part of a 3 person IT team and will work both collaboratively as well as independently.
This role will participate in support rotation.
Responsibilities
Provide Tier 1/Tier 2 level support for computer workstations and servers; applications and networking issues
Be the face of our service desk, providing white glove support to our team
Identify, work, and escalate support issues according to the escalation procedure
Respond to requests and incidents by phone, email, support queue, on-site visits, or remote-control sessions
Proactively monitor backups
Maintain response SLA for service desk
Maintain company documentation standards for issue tracking, system configurations, and projects
Effectively manage time and prioritize issues
Proactively recognize issues and plan accordingly before they become large scale problems
Troubleshoot issues with company printers, Windows workstations/laptops, and peripherals
Troubleshoot issues with company applications and resources
Manage and deploy iOS mobile devices (account changes, new lines)
Manage and deploy company workstations/laptops (antivirus, disk encryption, OS setup, image load,)
Monitoring of servers and network resources
Assist team with setup of new locations and factories
Assist with company-based hardware/software projects
Maintain and track assets (physical hardware and software)
Employee onboarding/offboarding (IT systems)
Qualifications
Education
Associates or Bachelor's degree preferred
Experience
2-4 years of working IT experience with desktops including Windows Desktop, Office 365, Apple IOS
2+ years' experience working in a Windows environment
Active Directory and Exchange Maintenance
Experience with AV and Windows Software deployments
Skills
Excellent communication skills with the ability to communicate technical information, both verbal and written


Please submit your resume for consideration. Once submitted, feel free to contact Caitie at 646-415-8355 for additional information.

Approx. Duration: 7 months

About Hired By Matrix

Hired by Matrix, Inc. founded in 1986, is a certified Woman-Owned Business Enterprise (WBE) dedicated to providing the highest quality of job opportunities to our candidates and staffing services to our clients. We are a full service staffing firm with experience recruiting and delivering for IT, Accounting & Finance, Administrative & Clerical, Clinical & Scientific, and Marketing disciplines. Our long history in the staffing industry and dedication to excellence are the key differentiators that have fueled our success for over 30 years.

Hired by Matrix offers our contract professionals competitive salaries, benefits after 60 days and a 401k option after one year.
Equal Opportunity Employer
WBENC Certified
WOSB Certified
*CEO Sharon Olzerowicz serves on the WBENC Board and is a long-standing member of the Forum Governing Group.

We work hard to match our candidates with the right career opportunities. Let us find you a #MatrixMatch so you can reach your career goals!

Connect with us on LinkedIn and see how we can impact your career!

Hired by Matrix Career Center: https://www.hiredbymatrix.com/find-work/open-positions/
HbM266