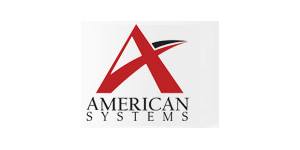 IT Support Specialist, TS-SCI Clearance! at AMERICAN SYSTEMS
Dahlgren, VA 22448
Education
High School Diploma or Equivalent
Job Description
WANTED: An IT Support Specialist with at TS-SCI clearance!
As an IT Support Specialist, you will:
Join a leading company with over 40 years in the industry
Receive robust benefits package that includes Employee Stock Ownership Plan!
Join a team of dedicated professionals who care about the quality of our product
Be a part of an empowered accountability culture where each employee-owner has a meaningful stake in the future success and growth of the company.
RP:BB8
A week in the life of an IT Support Specialist:
Utilize your knowledge of incident management processes and apply that knowledge to the life cycle management of all service requests and provide communication to the requestor on status and potential workarounds.
Provide support, maintenance, deployment, and enhancement to the desktops, servers, printers/peripherals, and network infrastructure.
Perform periodic reporting of system status to include uptime, incidents, problems, and open issues, etc.
Support the provisioning of service desk/help desk support during the working hours of 0700-1600 Monday through Friday.
Perform initial tier II troubleshooting of all client systems and peripherals and escalate more challenging incidents to System administrators/operators.
Provide user account services including performing user certificate issuance.
Provide tier II communication services of maintaining and managing Voice Over Internet Protocol (VOIP) communications and managing land line telephone systems.
Founded in 1975, AMERICAN SYSTEMS is one of the largest employee-owned companies in the United States. We are a government services contractor focused on delivering Strategic Solutions to complex national priority programs with 100+ locations worldwide. Our employee-owners are encouraged to make a difference, implement new ideas in a collaborative environment, and focus on mission critical success. Through our focus on quality, strong cultural beliefs and innovation we deliver excellence every day. Join us!
AWARDED "BEST OF THE BEST" by U.S. Veterans Magazine, "BEST FOR VETS" by Military Times, and "TOP 10 MILITARY FRIENDLY EMPLOYER" by MilitaryFriendly.com. We are an official Virginia Values Veterans certified company.
#CJPost
AMS1
#MON
 
Job Requirements
4+ years experience
High School diploma
TS/SCI eligible Clearance REQUIRED
IAT II, Security+ certifications REQUIRED
Experience with various Windows OS environments.
Experience with BMC Remedy.
Understanding JWAC environment desired
Desired: Customer interface in helpdesk/service desk role. Able to work well in team environment.