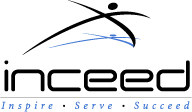 IT Support Specialist at Inceed
Tulsa, OK 74102
Are you interested in working with one of the best companies in Tulsa? A great healthcare client of ours is currently seeking someone to join their Desktop Support team for a long term opportunity! We are looking for someone who has at least 3 years' worth of Desktop Support experience in an enterprise level environment. 
 Job Responsibilities:
• Provide computer desktop support to local remote locations in accordance with established policies and procedures
• Maintain, analyze, and fix computer systems, hardware, printers, and computer peripherals
• Coordinate hardware repairs with the appropriate vendors
• Provide support on a variety of computer hardware and software issues by identifying, researching, and resolving technical problems
• Ensures the integrity of all electronic data records by following company quality standards
•Track equipment inventory and collaborate on potential purchases
• Own and execute technology implementation projects
• Resolve computer problems, and advise/implement appropriate action/solutions
• Communicate regularly and effectively with ticket submitters
• Maintain records of daily data communication transactions, issues and remedial actions taken or installation activities Requirements.

Qualifications:

• Bachelor's degree in Computer Science or technical degree preferred
• 3-4 years related experience

If you have any questions, or are interested in hearing more about this role, please email tgrosinsky@inceed.com or apply!