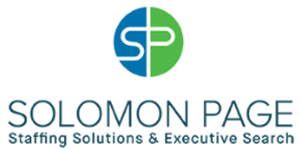 IT Support Specialist at Solomon Page
Woburn, MA

Our client is seeking a junior or mid-level Support Specialist that will resolve software and hardware problems within multiple platforms. They're seeking someone that will implement corrective actions from remote site or guide user through corrective actions.

Responsibilities:
Provide support and technical assistance to corporate computer end-users via face-to-face visits, telephone support, and remote access programs (both Windows and Mac).
Routine tasks will include installation, configuration, network access, support and troubleshooting operating systems and productivity software in a corporate WLAN/WAN/LAN environment.
Provide support and technical assistance for iPhones and iPads, peripheral equipment, and all software.
Provision, manage accounts, and provide support for various internal and cloud based systems.
Heavily involved in deploying new hardware, automating software rollouts/upgrades, backups and retirement of obsolete hardware.
Attend training seminars and in-service programs as requested by supervisor.
Provide Help Desk support to all users via Ticketing System and Help Desk Phone line.
Evaluate and recommend desktop hardware and software.
Assist training customers/users on various desktop functions; participate in Staff Development programs.
Respond to off hours' pager 1 week/month.
Work conditions may occasionally include moderate noise if working in a production area, exposure to mechanical and electrical hazards associated with computer equipment, and handling of light to moderately heavy objects.

Qualifications:
Bachelor's/Associates Degree or equivalent work experience.
Relevant certifications are preferred but not essential.

Relevant certifications include CompTIA A+, CompTIA Network +, CompTIA Linux+, CCNA, Apple, MCP, MCDST, MCSA, and/or MCSE and are a plus.

Must have demonstrable help desk experience.
Experience supporting PC hardware (Dell hardware a plus), Microsoft Windows 7 and higher, Office 2013 and higher.
Strong experience supporting Apple hardware, OS X 10.9+, Office 2011 and 2016 for the Mac and Outlook/Apple Mail for the Mac.
Experience with current and popular cloud applications and configurations, like Google, AWS, Dropbox etc.
Experience with remote access programs including Cisco VPN, Windows Remote Desktop, Windows Terminal Server.
Experience with Windows Active Directory Networking including logon account management, group/user policies, logon scripts, network printers, etc.
Experience with virtualization technologies including VMware Fusion, ESXI, Workstation.
Experience working with backup systems, configuration, and maintenance as they relate to backup/recovery of data on corporate networks.
Familiar with inventory and policy management software.

Jamf, Dell Kace, and Microsoft SCC knowledge a plus.

Basic understanding of network communications equipment such as firewalls, routers, switches, hubs and VPNs.
Excellent communication skills, both written and verbal.
Ability to thrive in a fast-paced environment.
If interested, please apply!


The Solomon Page Distinction

Solomon Page offers a comprehensive benefit program for hourly employees. We pride ourselves on offering medical, dental, 401(k), direct deposit and commuter benefits to our employees, including freelancers - which sets us apart in the industries we serve.

About Solomon Page

Founded in 1990, with 14 offices and counting, Solomon Page is a specialty niche provider of staffing and executive search solutions across a wide array of functions and industries. The success of Solomon Page reflects an organic growth strategy supported by a highly entrepreneurial culture. Acting as a strategic partner to our clients and candidates, we focus on providing customized solutions and building long-term relationships based on trust, respect, and the consistent delivery of excellent results. For more information and additional opportunities, visit: solomonpage.com and connect with us on Facebook, Twitter, and LinkedIn.

Opportunity Awaits.
$65,000.00 - $65,000.00 /year