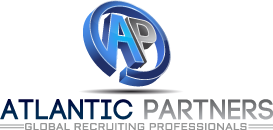 IT-Systems Engineer III - Contract at Atlantic Partners
Symmes Township, OH
Position Overview:
The Senior Systems Engineer will be responsible for investigating and troubleshooting system problems. You will function as the subject matter expert in problem resolution for Platforms, Operating Systems, and Layered Products.
As part of a high-performance team you will be responsible for providing 24x7x365 support of the infrastructure to ensure the SLA's (Service Level Agreements) are met. You will be taking care of Incident Queue Management to ensure all service requests, incidents and events are resolved within the defined SLA.
The candidate must integrate quality management and process improvement within our operational systems: knowledge management and just in time delivery.
Maintain system reliability and availability of infrastructure hardware and software. Manage updates and comply with governance, risk, and compliance standards. Create IT services that are less expensive, more reliable and supportable.
Represent Platforms at Service Management engagements with a focus on service planning, support, and service retirement.
Put consistent tools and processes in place to tap into resources across business units.
Strong communication skills are required as the Sr. Systems Engineer will be required to communicate with vendors and technical support to solve system issues and will work closely with other departments to coordinate efforts and maintain a high level of system performance.

Required Skills:
Bachelor's degree in Computer Science, Information Technology or equivalent experience
At least 5 years of experience with installation, configuration, upgrades, of Microsoft Windows Server operating systems.
Experience with disaster recovery planning and execution.
Experience with Microsoft Active Directory, DNS, DHCP, ADFS, and Single-Signon.
High-level of knowledge of Microsoft Exchange Server, version 2013 or higher.
High-level of knowledge of Microsoft System Center Configuration Manager.
High-level of knowledge of Microsoft SharePoint Server.
High-level of knowledge of Microsoft Clustering technologies.
High-level of knowledge on Client, Dell, and Nutranix hardware product sets.
High-level of knowledge of Certificate Services.
Experience with Client OneView and Insight Manager.
Experience with firmware upgrades on Client Blade infrastructure.
Experience with Hitachi NAS platform.
Experience with Symantec Endpoint would be a plus.
Experience with VMWare templates and automation of OS deployments.
Experience with encryption product sets. PGP and Vormetric is a plus.
Experience with load balancers. F5 vendor knowledge is a plus.
Experience with two-factor software installation and support. RSA and VIP knowledge is a plus.
Experience with SFTP software and associated processes.
Experience in deploying and troubleshooting API developed software.
Knowledge of the following layered products: Qualys, RightFax, XenWorks, Ironport, Dynatrace, Octopus