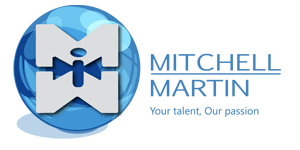 IT Technical Recruiter at Mitchell Martin Inc
New York, NY
MMI is looking for IT recruiters that have been in the business for 1+ years who are ready to take their careers and earning potential to the next level.
 
Our ideal candidate has recruited in high volume environments and is very familiar with staff augmentation and full time placement process.
 
Opportunities available in Iselin, NJ and Midtown Manhattan.
 
Come experience why Mitchell Martin has experienced 35% annual growth for the past 4 years!!
 
Contact me directly for a confidential conversation.