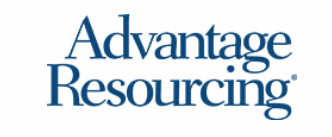 J2EE Development at Advantage Resourcing
Dearborn, MI 48126
Position Description:
The GTDM (Global Test Data Management) is a suite of applications using industry standard ASAM ODS to manage and enable efficient storage/access/search/retrieval of high-quality physical test data, which will help engineers make early and good decisions on the product. It is related to Product Requirement/Assessments, Design Verification, Test Request, Procedures, Prototype Planning, Test Configuration and Correlation of test data and CAE data.


Skills Required:
8+ years experience with J2EE and Java multi-threading programming

6+ years experience with HTML/JavaScript/XML/JSP/AJax server side Java-based environment

2+ years experience with Angular front end development

Strong knowledge of CA Agile Central tool, Gradle, Spring boot, PCF, Liberty, Jenkins, GitHub, SonarQube, RabbitMQ a MUST

2+ year experience with Oracle, SQL RDBMS

6+ year experience with Agile Software Development
Education Required:
BS /MS in Computer Science or equivalent experience
About Advantage Resourcing
Advantage Resourcing makes all employment decisions without regard to race, color, religion, sex, sexual orientation, gender identity, gender expression, ancestry, medical condition, age, marital status, national origin, citizen status, political affiliation, union membership, genetic information, physical or mental disability, veteran status, denial of medical or family leave, pregnancy or pregnancy disability leave or any other protected group status as defined by federal, state or local law. We will provide reasonable accommodations throughout the application or interviewing process. If you require a reasonable accommodation, contact us. Advantage Resourcing is an E-verify employer.