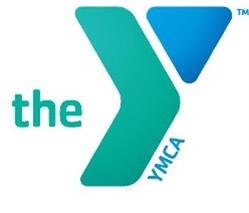 Janitor (VA, Botetourt) at YMCA of Metropolitan Washington
Botetourt, VA
FUNCTION
Responsible for cleanliness and sanitation of assigned areas and other duties as delegated. Consistently strives to maintain a clean attractive facility as requested by Property Director.
ESSENTIAL FUNCTIONS
Sweeps, mops, scrubs, dusts, and vacuums; locker rooms, carpeted areas, stairs, bathrooms, activity areas and office space.

Keeps grounds free of trash and leaves.

Empties trash and garbage receptacles.

Notifies management of shortages in housekeeping supplies.

Notifies management concerning need for repairs and additions.

Engages with members throughout daily procedures.

 

WORK ENVIRONMENT/PHYSICAL AND MENTAL DEMANDS

Manual dexterity to handle, maneuver equipment and tools.

Frequent - Climb, bend, stoop, and crawl.

Occasional exposure to outdoor elements.

Lift up to 50 lbs.

Ability to work independently

Knowledge of approved sanitation methods.

Awareness and knowledge of safety standards.

Frequent bending, kneeling, stooping and repetitive arm/hand movements.

Occasional pushing and pulling of heavy furniture and equipment.

Occasionally exposed to wet and/or humid conditions, moving mechanical parts, fumes or airborne particles, toxic or caustic chemicals, outside weather conditions, and risk of electrical shock. The noise level in the work environment is usually moderate.

 

QUALIFICATIONS

High School Diploma or GED; or one to two years' related experience and/or training; or equivalent combination of education and experience.

Ability to read labels on cleaning solutions etc.