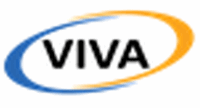 SharePoint Administrator/Developer at Viva USA Inc.
Washington, DC
Title: SharePoint Administrator/Developer

Mandatory skills:

Adobe Flash, HTML 5, CSS 3,
Java Script, jQuery, Plug ins Library,
Mobile Framework, IOS, Android,
Content Management System, CMS,
SharePoint,
technical writing,
production support, SharePoint workflow,
custom.NET, SharePoint version, HR SharePoint site

Description:
The Human Resources section of the Management Division proposes to engage a Contractor to provide development support for a HR SharePoint site.
REQUIREMENTS:
SharePoint Administrator/Developer (intermediate level) and demonstrate the following production support capabilities:
Possess at least five (5) years of experience on most recent SharePoint version as administrator or developer
Possess at least five (5) years of experience and knowledge based on but not limited to one or more of the capability languages
Must possess knowledge and experience in coding in the following languages: Adobe Flash, HTML 5, CSS 3, custom.NET, NET, C#, Java Script / jQuery Plug-ins Library, Mobile Framework (e.g., IOS, Android), Content Management System (CMS), Master Pages Customizations, Search / Enterprise, Search / Fast, Social Computing
Must have senior-level knowledge in developing SharePoint workflows
Must have senior-level knowledge in developing and maintaining complex site collections utilizing best business practices
Possess excellent technical writing and oral communication skills
Must have a Bachelor's Degree in computer science or related field
Ability to gather requirements, design, and develop solutions that fill those requirements.
Ability to work independently and in a team environment working directly with customers, training staff developers, explaining solutions, and alternatives to customers, staff, and sponsors.
Key Responsibilities:
Provide support in designing, developing, testing, documenting, and maintaining the SharePoint environment sites, by focusing on, but not limiting activities to the SharePoint Application Model, workflows, document libraries, and collaboration sites.
Build, customize and structure the SharePoint site in a manner than meets HR business needs.
The SharePoint Designer/Developer shall deliver, but not limited to, the following:
A comprehensive SharePoint site that reflects HR business needs.
This site should be in alignment with the HR brand (look, layout and feel).
In addition, this site should be interactive, promote social engagement, and support community of practice.
Some components of the site may include the following, but are not limited to:
Search Engine
Links to client Web, Inside the client,MGT
News
Calendar Events & Reminders
Videos/ uploads
Discussion Board
Limited Access Portal (Internal HR)
VIVA USA is an equal opportunity employer and is committed to maintaining a professional working environment that is free from discrimination and unlawful harassment. The Management, contractors, and staff of VIVA USA shall respect others without regard to race, sex, religion, age, color, creed, national or ethnic origin, physical, mental or sensory disability, marital status, sexual orientation, or status as a Vietnam-era, recently separated veteran, Active war time or campaign badge veteran, Armed forces service medal veteran, or disabled veteran. Please contact us at hr@viva-it.com for any complaints, comments and suggestions.

Contact Details:
Please send your resumes to "staffing10@viva-it.com" and one of our recruiter will get in touch with you.

VIVA USA INC.
3601 Algonquin Road, Suite 425
Rolling Meadows, IL 60008
staffing10@viva-it.com | http://www.viva-it.com
104,270 - 121,119 /year
Sharepoint Administrator
What is this?