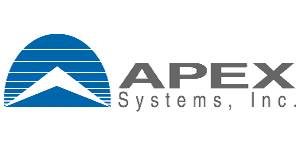 Java Developer Lead at Apex Systems
Harrison, NY
Job Description
Job #:
 1038367
Project Details (size, scale, scope) // Positions Day to Day Responsibilities
TransAmerica has a go-live date for the Vangaurd project.
This project has several integrations using Java & AWS between other systems & setting up web portals for their clines
This resource will mostly be building integrations using REST services & messaging services (Kafka & ActiveMQ)
The stack is AWS, Java, Spring Boot, & React on the front-end
Position Title: Java Developer Specialist
# of Positions: 1
Length of Assignment: 6 Months – hire
Why Open? Project is delayed, bringing Vanguard system into Transamerica

Big Picture (where is the company going?)
Current state / Future state
Project Scope (Where does this position fit into the above?)

When Opened?: 1/7/14
Work Location (address): Harrison, NY       
Remote Possible?:  No
Can we use AV's?: Tough sell as they want to convert folks, but not saying no. EAD yes or someone who is fairly close. Unless they are willing to relocate to CR.
What are the top 3 MUST HAVE requirements of the position (years exp, technical, etc.)?
Java
REST
Messaging service
Spring Boot
NICE TO HAVES (OR WHAT GETS THE WIN):
Cloud – AWS
Messaging service – Kafka &/or ActiveMQ
Containers
Have they interviewed anyone? Where did they miss? No 
Who is our Competition? Tek 
Where are they in the process: Have not seen any candidates or interviewed  
Selling Points for Candidates:
Perks? What is exciting about
position? Company? Project?Transamaerica is one of the largest insurance companies in the world. Using cutting edge technology. Senior level role. Converts to perm at a good rate. 
Bill Rate:$135
Bill Flex: $145
Perm Salary: $155k 
Earliest Start Date? 1/28 
Latest Start Date? 2/10
What happens if they don't have someone start by that time? Project falls further behind. And other LOB's will be affected 
SELL THE GTW->Check down to IV times!
Exclusive? No 
Is HR working on this? No
Pre-Set Apex IV times: N/A
1 and Done?: No
If no, Interview Process: Send Teresa Candidates, Understand the complexity of the work that they have done. Quality of deliverables. What was the impact of the work that they have done? Worked on tight timelines. Screen them out.
Hire off Phone or Skype?: No
Client Job Description:
IT Software Engineer SpecialistResponsibilities
Work collaboratively with other development staff, including contract and offshore Software Engineers, and business product owners in an agile environment.
? Code, test, identify, implement, and document solutions to business challenges utilizing web and cloud technologies. ? Perform design and analysis for deliverables. Lead large team design sessions for system level architecture solutions. ? Serve as a subject matter expert for a wide range of areas, applications, and technologies; mentor other team members in design/coding standards.  ? Recommend solutions which take into consideration costs, business needs, and system impacts. ? Lead analysis and general architectural design across platforms toward the development of end-to-end solutions. ? Participate on committees or projects to help define organization-wide standards, processes, and guidelines. ? Utilize third-party software development frameworks, open-source libraries, and APIs to rapidly develop basic application solutions.  ? Lead web development staff, including contract and off-shore developers; may have supervisory responsibility over employees. ? Learn and keep pace with the latest advances in the field and rapidly grasp new technologies to support the environment and contribute to project deliverables. ? Prepare presentations and lead development meetings. ?
Qualifications
Bachelor's degree in computer science, information systems, math, engineering, or other technical field, or equivalent education/experience Five years of Core Java or .NET experience ? Expertise in coding platforms/frameworks (e.g. .NET/C#, JAVA, OOD, OOP, Functional Programming, Spring Framework, J2EE Development, OOP, Service Oriented Architecture, Dependency Injection, and Core Architecture) ? Three years of experience and expertise in database design techniques and philosophies (e.g. RDBMS, Document, Star Schema, Kimball Model) ? Understanding of NoSQL database technologies (e.g. MS Cosmos DB, Apache Cassandra, Amazon DynamoDB) ? One year of development experience with cloud services (e.g. AWS/Azure) utilizing various support tools (e.g. EC2, ECS, S3, Kinesis, VMs, Blob, Cosmos, Data Factory, SQL Data warehouse, ARM Templates, Event Hubs) ? Experience with build and deployment tools - (Visual Studio, Git/Bitbucket, Maven, Jenkins, Nexus, SQL Management Studio, Nunit, Ajax) ? Experience in developing distributed computing (MS HPC, Sagemaker, Spark) ? Three years of experience with integration and service frameworks (e.g. API Gateways, Apache Camel, Swagger API, Zookeeper, Kafka, messaging tools, microservices) ? Experience with Microservices and REST based API development (e.g. Spring Boot, Spring MVC, Entity Framework,  IIS, Swagger, Odata, .NET API 2, .NET API Core, AutoMapper) ? Experience leveraging continuous integration/development tools (e.g. Jenkins, Docker, Containers, OpenShift, Kubernetes, and container automation) in a Ci/CD pipeline ? Familiarity with modern frontend development frameworks (Angular, React, Vue.js, ASP.NET MVC, HTTP, HTML, JS, CSS, Ajax) ? Advanced understanding of software development and research tools ? Attention to detail and results oriented, with a strong customer focus ? Ability to work as part of a team and independently ? Analytical and problem-solving skills ? Technical communication skills ? Problem-solving and technical communication skills ? Ability to prioritize workload to meet tight deadlines ?
Preferred Qualifications
Understanding of advanced analytics and machine learning concepts and technology implementations ? Understanding of big data and real time streaming analytics processing architecture ? Understanding of data warehousing architecture and implementation, including source to target mappings and ETL. ? Technology or platform certifications (e.g. AWS, Microsoft) ? Knowledge of the financial services industry