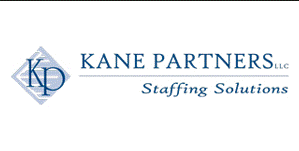 Java Engineer from Kane Partners LLC
Pittsburgh, PA
Client is a large healthcare company. This position is a smaller team with four solid developers. They build mostly new applications, either Proof of Concept or green-fields development of an application to go into production. Then turn it over to a maintenance team… Some refactoring of older technology into microservices.
Looking for a true mid-level (5-10 years), passionate developer. Exciting work, great team, small group with the cache of a larger organization and career path. Very pleasant work environment. All the perks of a larger company in terms of benefits, facilities, etc. bonus – 100% paid.
Work can be a variety of technology. Mobile, Web, enterprise.
Main tech stack is Enterprise Java on the back-end. Front end Angular 8, typescript, some NodeJS. Just built a chatbot with Node on front and back-end. Google Cloud deployment. Springboot.
Springboot/spring framework is critical as is full stack development experience.
Strong Core Java Development required
Microservices experience preferred but not required.
NOT PART OF THE CORE LEGACY IT GROUP – SMAL NIMBLE GROUP THAT WORKS DIRECTLY WITH MARKETING TEAM.
Bachelors Degree in Information Technology or Computer Science Preferred
GREEN CARD OR US CITIZEN ONLY. THIS IS A FULL TIME POSITON, NO CONTRACT, C2C OR SPONSORSHIP AVAILABLE.