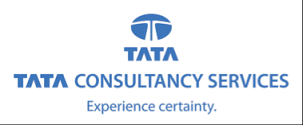 Java Production Support (OR) Java J2EE/Full Stack Developer (OR) Java UI Lead at TCS
Charlotte, NC
Hi
Greetings From TATA Consultancy Service (TCS), Hope you are doing great !!
Role: Java Production Support (OR) Java J2EE/Full Stack Developer (OR) Java UI Lead
Location : Charlotte, NC
Duration: Full Time
Job description:
The Java Production Support resource would need to have technical expertise in the design, development, coding, testing, and debugging of software and ensures that software meets or exceed specified standards and end-user requirements.
Required Experience and Skills:
Solid knowledge and expertise in Java, J2EE (WebSphere Application Server) Web Services, XML,
DB (Oracle or other), Unix/Linux.
- Experience with large complex systems in order to apply that knowledge at a strategic level,
influencing technology solutions that match the goals and objectives of each line of business.
- Strong communications skills to effectively communicate at different levels of management.
- Excellent written and oral communication skills.
- Excellent organizational and coordination skills.
- Ability to work both independently and with a team.
- 5+ years of experience as Java/JEE/IIB/ILOG (ODM) developer.
- Strong knowledge of the Spring framework (Spring MVC, Spring Security).
- Strong knowledge of ORM tool (Hibernate, IBatis preferably).
- Proficient and hands on with WebSphere Application Server 8.5.
- Good knowledge of relation database, specifically Oracle (SQL - PL/SQL).
- Exposure to SOA.
- Strong knowledge of web services.
- Experience of test driven development with JUnit.
- Experience in a continuous integration environment.
- Practical experience in developing complex, high-traffic websites.
(OR)
Must have 8+ years of IT Exp
Top 3 Must Have skillsets:
1) Java, J2EE, REST
2) JavaScript, Angular, Node.JS
3) Analytical/Debugging skills
• Solid understanding and experience using Web Services (SOAP and/or RESTful) utilizing XML and/or JSON (binding libraries - jaxb, Jackson, gson, etc)
• Solid understanding and experience using Spring Framework (3.2 or higher a requirement, Spring 4.2)
• Spring packages used: Spring MVC / Spring JDBC / Spring Transaction Management / Spring JMS * Experience with Maven
• Experience with application servers (Weblogic)
(OR)
• JavaScript Frameworks - AngularJS or ReactJS
• CSS frameworks like Bootstrap
• Knowledge in these is a plus, but not must have:
o Java(JDK 1.8), Spring Framework and Spring Boot, RESTful services
o JPA/Hibernate or Spring Repositories
o Jenkins or other CI system
o Unix shell scripting
107,048 - 130,481 /year
Java Developer / Engineer
What is this?