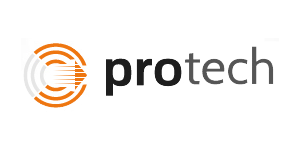 Java Technical Architect at ProTech Solutions
Birmingham, AL 35205
Title: Java Technical Architect
Location: Birmingham, AL
Visa reqd: H1b, H4EAD, GC or USC
Pay rate: $DOE per hour for CTC
Must be EXPERT LEVEL- 8-10+ years
Communication skills must be EXCELLENT
Job Description: As part of an Architecture team, this individual will be involved in full systems life cycle and will be responsible for coding, testing, implementing, maintaining and supporting applications software that is delivered on time and within budget.
Analyze system requirements, including identifying program interactions and appropriate interfaces between affected components and sub systems.
Make recommendations and help on performance improvement of systems.
Makes recommendations towards the development of new code or reuse of existing code.
Participates in software system testing and validation procedures, programming and documentation.
Writes and/or reviews system specifications, including output requirements and flow charts.
Required Knowledge/Skills:
Must have - Strong Java, Spring and Spring Batch experience.
Must be experience in OSGI components, Felix Console.
Must be experience in Bundlor, Online Batch OSGI architecture
Must have experience in Cloud Technologies (AWS)
HTML5, XML, JavaScript, JQuery, JSON experienced required.
Experience with automated JavaScript tests, working understanding of key libraries required.
Experience working with Agile and waterfall development methodologies.
Must have experience with REST services, SOAP, HTTP, HTTPS, FTP, Message Broker -Preferred MS series.
Database knowledge is required - Oracle Preferred.
Basic Unix Knowledge is required.
Other web oriented development technologies will be an added value
Experience working in 24/7 operational environments
---
US Citizens and those authorized to work in the US are encouraged to apply to with;
Updated resume in WORD document only along with contact details
Hourly bill rate on W2 or CTC
Copy of DL/Photo Id
Current location and willingness to relocate