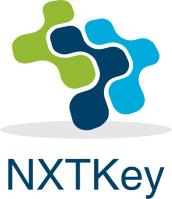 Information Systems Security Analyst/Assessor at NXT Key Corp
Arlington, VA 22202
Job Description:
Perform Certification & Accreditation (C&A), System Assessment & Authorization (SA&A) as part of NIST SP 800-37 Risk Management Framework (RMF) system and application accreditation.
Prepare Vulnerability Scanning test plans, coordinate testing, and conduct scans using Nessus, Foundstone, WebInspect, Hailstorm and other scan applications.
Analyze vulnerability scan results for validation and root cause.
Technical support in the areas of vulnerability assessment, risk assessment, network security, product evaluation, and security implementation.
Responsible for the design and implementation of security solutions to protect the confidentiality, integrity, and availability of sensitive information.
Provide technical evaluations of customer CM and CMI solutions and provide security recommendations.
Participate in the design of information system business impact analysis, system categorization, contingency plans, privacy documents, and other system security documentation to maintain appropriate levels of protection and meet requirements for minimizing operational impact to the enterprise.
Conduct testing and audit log reviews to evaluate the effectiveness of current security measures.
Required Skills
B.A. or B.S. in Computer Science or a related field
Minimum of three (3) to five (5) years of information systems security experience.
Minimum of three (3) to five (5) years experience with Splunk and other security tools such as FoundStone/Nessus/Tenable/DBProtect/AppDetective/Tivoli/BigFix/Sharepoint/Guardium/WebInspect.
System authorizations and configuration management
Experience creating or modifying information security documentation
Experience testing and documenting information security controls (NIST SP 800-53v3 or v4)

Additional Information:

US Citizens ONLY with Active Public Trust Clearance
$70,000.00 - $80,000.00 /year
Benefits include Health Insurance and 3 weeks Paid Time Off