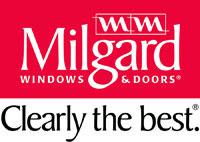 Job Posting Title Receiver 2 - Swing Shift - at Milgard Manufacturing, Inc.
Simi Valley, CA
Job Description
An employee holding the classification of Receiver is responsible to receive and inspect all goods and materials, both raw material and finished goods.
KEY DUTIES & RESPONSIBILITIES:
Perform departmental activities per standard operating procedures, MPS, and Philosophy.

Receive raw material and verify against packing slip. Accurately code received goods to proper account.

Supply material as needed and/or requested to the production line and other departments. Accurately code received goods to proper account.

Assist in preparation for, and completion of inventory. Generate bar code labels as required.

Keep all parts in area of responsibility adequately stocked at all times. Communicate to supervisor or Purchasing Department when materials/supplies are running low.

Creates and executes MPS plans, meets MPS commitments and works within the guidelines of MPS; reflects Milgard's business values and the Milgard philosophy in all business interactions

Incorporates Milgard's vision and values into day-to-day activities and behaviors; guides and motivates others to remain committed to the Milgard philosophy.

Adheres to all facets of safety policies and procedures.
The above statements are intended to describe the general nature and level of work being performed by employees in this position. This is not intended to be an exhaustive list of all responsibilities.
EXPERIENCE REQUIRED:
Previous material receiving/handling experience preferred

Glass handling and/or glass knowledge a plus.
EDUCATION/LICENSES/CERTIFICATION/FORMAL TRAINING:
High School diploma or GED

Forklift certification or ability to obtain certification required
ESSENTIAL ABILITIES:
Compute basic math problems to include fractions, addition, subtraction, multiplication and division

Mechanical aptitude and ability to read a tape measure.

Ability to count to 500.

Ability to work in, and promote, a team environment.
PHYSICAL REQUIREMENTS:
Capable of lifting up to 100 pounds

Prolonged standing and repetitive motions, bending, stooping, pushing and pulling

Good hand eye coordination and the ability to discern colors

Hand dexterity and strength

Overtime may be required, including some weekends
WORK ENVIRONMENT:
Work performed in a warehouse type facility with temperatures subject to normal environmental conditions.

Hearing protection and safety glasses required, additional safety equipment provided based on specific job.

Work surfaces are primarily concrete with anti-fatigue mats provided where feasible. Personnel will stand while performing their respective job functions, for up to 12 hours a day.
.
Shift
Full or Part Time
Full time
Milgard (the "Company") is an equal opportunity employer and we want to have the best available persons in every job. The Company makes employment decisions only based on merit. It is the Company's policy to prohibit discrimination in any employment opportunity (including but not limited to recruitment, employment, promotion, salary increases, benefits, termination and all other terms and conditions of employment) based on race, color, sex, sexual orientation, gender, gender identity, gender expression, genetic information, pregnancy, religious creed, national origin, ancestry, age, physical/mental disability, medical condition, marital/domestic partner status, military and veteran status, height, weight or any other such characteristic protected by federal, state or local law. The Company is committed to complying with all applicable laws providing equal employment opportunities. This commitment applies to all persons involved in the operations of the Company regardless of where the employee is located and prohibits unlawful discrimination by any employee of the Company.
Milgard is an E-Verify employer. E-Verify is an Internet based system operated by the Department of Homeland Security (DHS) in partnership with the Social Security Administration (SSA) that allows participating employers to electronically verify the employment eligibility of their newly hired employees in the United States. Please click on the following links for more information.
E-Verify Participation Poster: English & Spanish
E-verify Right to Work Poster: English, Spanish
No visa sponsorship is available for this position, unless specified within the job description.
#CB, #MONS-MILGD