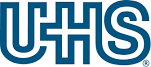 JOB RTC C/A Psychiatrist - San Marcos Treatment Center at Universal Health Services
San Marcos, TX 78666
CHILD & ADOLESCENT PSYCHIATRIST (RTC) - SAN MARCOS, TX
San Marcos Treatment Center, originally the Brown School, was founded in 1940 by Bert and Lorine Brown. Mr. and Mrs. Brown moved to Austin in 1933 during the depression, arriving by train with two little boys, two ragged suitcases and sixty cents. They established one of the first rest homes in Austin. This was a home for impaired patients.
They progressed from there until 1940, when they found the opportunity to lease a building which was known as the Spring Lake Resort. They continued to lease this building while expanding to two units on the hillside of the current property. As the number of children grew, the Brown Hall Unit opened at the base of the hillside in 1953. In 1960, the Hillview Unit, named for its hilltop location, was constructed with donations from parents of the children who were the first residents. All units merged in 1974 to become San Marcos Treatment Center.
San Marcos Treatment Center has a long history of helping young patients cope with psychiatric and behavioral issues. We strive to help children and adolescents through combined treatment and educational services.
FACILITY HIGHLIGHTS:
212-bed psychiatric residential treatment facility providing a medical model of care
Seclusion-free facility
4-12 month average length of stay
Located between Austin and San Antonio in the heart of Central Texas
65-acre therapeutic setting with an abundance of trees and wildlife
13 unique living units separated by gender, age and developmental levels
Campus includes two swimming pools, two gymnasiums, sports court, playing fields, ROPES Course, Canteen social area and a Healing Trail
Well-established & dynamic medical staff team
Educational services provided by Ki Charter Academy, utilizing innovative tools to achieve significant scholastic development
POSITION HIGHLIGHTS:
Residential treatment of children and adolescents (ages 6-17);
Monday-Friday flexible day schedule;
Manageable and sustainable caseload average of 9 encounters per day;
Patients are seen once per week; 
Employed or Independent Contractor arrangement available; 
Competitive compensation/benefits package;
Minimal weekend/call coverage (phone only);
San Marcos Treatment Center, www.sanmarcostc.com, is owned and operated by a subsidiary of Universal Health Services, Inc. (UHS) the nation's largest facilities based behavioral health provider. www.uhsinc.com.
For additional information or to discuss further, please reach out directly to the designated In-House Physician Recruiter listed below. 
Daniel A. Wilson
In-House Physician Recruiter
San Marcos Treatment Center
Subsidiary of Universal Health Services, Inc
Office: 629-208-5539
Email: Daniel.Wilson@uhsinc.com