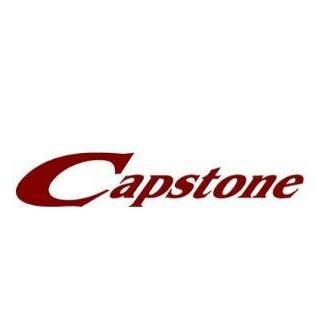 Joint Fires Training Support Specialist at Capstone Corporation
Virginia Beach, VA
Overview
Capstone is seeking a Joint Fires Training Support Specialist to support all aspects of the certification process for Expeditionary Warfare Training Group Atlantic fires courses to include training, modeling and simulation, and training requirements.
Responsibilities
Supports all aspects of the certification process for EWTGL fires courses. These courses include:

Tactical Air Control Party, Joint Terminal Attack Controller (JTAC), Joint Fires Observer (JFO), Fire Support Coordination Center (FSCC), and ARG/MEU staff planning course.

Provides JTAC instructor support, per the Joint Close Air Support Action Plan Memorandum of Agreement. Provides classroom lecture, practical application, simulator, and field instruction to students. Provides syllabus training in JCAS and call-for-fire tactics, techniques & procedures to include instructing and monitoring the execution of live controls.
Conducts evaluation of student performance and make recommendations to the N8 Course Managers on the eligibility of each student for certification as a JTAC and JFO.
Provides modeling & simulation (M&S) training operations and scenario development. Specifically, the M&S support will operate multiple systems such as the Combined Arms Virtual Environment and the Deployable Virtual Training Environment. As operator for these systems, provides realistic scenario development utilizing war-gaming software. Develops scenarios that require utilization of emulated military equipment for the evaluation of student skills.
Provides support and assistance for the preparation, operation and maintenance of the M&S/training devices directly supporting the courses of instruction.
Provides academic training and education in person to develop, maintain and distribute instructional material supported by outlines, lesson plans, reference material, briefs, lectures, videos, scenarios, handouts, study guides, testing materials, critiques, and feedback.
Provides tailored teaching products and/or scenarios as approved by course managers. Assists the government/stakeholders to maintain, update and standardize the instructor certification program and ensures instructor knowledge and presentation skills maintain current credentials. The Government shall be the final approving authority for the instructor certification program.
Basic Qualifications
Minimum education and experience:
Minimum qualifications:
Subject matter expert for joint fires task requirements.
Experience training specialist.
Experience conducting fleet training analysis to identify gaps, training needs and solutions.
Experience developing and modifying training event/exercise scenarios.
Experience delivering training in person and/or online.
Experience developing training curriculums.
Experience managing training projects.
Experience designing custom training to meet fleet/joint training objectives.
Excellent public speaker/presentation skills.
Excellent communication skills, written and verbal.
Excellent time management skills.
Clearance:
EEO statement
EOE minority/female/disability/veteran
Professional Development
Employee Referral Program
Flexible Schedules
Long Term Disability
Medical, Dental and Vision
Performance bonus
Vacation/paid time off
Prescription Drug Coverage
Employee Events
Paid Holidays
Work From Home
Military Leave
Paid sick days
Tuition Reimbursement
Life Insurance
Gym Memberships
401K
63,208 - 90,114 /year
Training and Development Specialist
What is this?