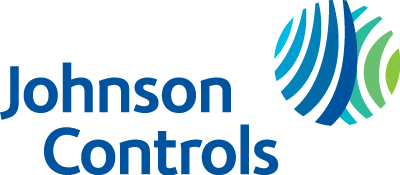 Journeyman CNC Machinist (Union) - 1st Shift at Johnson Controls
York, PA
Journeyman CNC Machinist (Union) - 1st Shift - 1911963
What you will do
Our team at the Grantley Plant custom designs, develops, and manufactures HVAC equipment for Navy and Coast Guard vessels around the world. The job consists of performing standard and special operations to plan, lay out, set up and operate machine tools with a wide range of capacities to machine development, repair and production of parts.
Operations include working from drawings, orders, sketches, process sheets, instructions.  Set up, operate machine tools to perform necessary operations to produce or repair equipment, machine tools, die, jig, fixture, tool and production parts.  Plan, lay out work, provide for fit, clearance, bending allowance, centering, make all necessary calculations.  Select, set gauges, tooling, speeds, feeds, determine operation sequence, device special tooling, clamping and holding methods as required.  Dimension parts.  Maintain set up, change tooling.

Location: Grantley Plant in York, PA. All work will be based at this location.
Shift: First shift, 6:30am - 3:00pm, Monday - Friday
Pay: $25.36 per hour. Position is bonus eligible also.
Benefits: Eligible for benefits on first day of employment

How you will do it
1. Use precision measuring instruments, hand, hand power tools, appropriate material handling equipment. 
2.Uses shop mathematics and handbook formulas. 
3. Works from drawings or sketches. 
4. Uses all type of precision measuring instruments. 
5. Highly diversified work.  Plan, lay-out, set-up, and operate machine tools for machine development, repair, and production of parts and equipment.
6. Continuous attention to diversified work with operating and setting up machine tools.
Qualifications

What we look for
Required:
1. Machinist or Tool and Die Journeyman papers/certification required
2. Thorough knowledge of machine shop practices and technology, machine tool operations, and working qualities of materials.
3. Ability to perform moderate physical effort working continuously with lightweight or average weight materials while making set-ups, moving material, loading, and unloading parts.  Crane is available as needed.
4. U.S. Citizen

Preferred:
1. Experience working with CNC machinery including, but not limited to, mills, lathes, horizontal, grinders, etc
2. Experience working with machining for development of parts and equipment
3. Ability to read and understand G-code programming
4. Experience working with MIL-Specs (military specifications)

Johnson Controls is an equal employment opportunity and affirmative action employer and all qualified applicants will receive consideration for employment without regard to race, color, religion, sex, national origin, age, protected veteran status, status as a qualified individual with a disability, or any other characteristic protected by law. For more information, please view EEO is the Law. If you are an individual with a disability and you require an accommodation during the application process, please visit www.johnsoncontrols.com/tomorrowneedsyou.

Division: JCFS (Johnson Controls Federal Systems)
Job
 Manufacturing Operations
Primary Location
US-PA-York
Organization
 Bldg Technologies & Solutions
Overtime Status
-Non-exempt