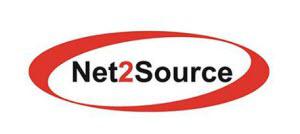 Journeyman Electrician at Net 2 Source
Boston, MA 02101
The Project Supervisor will work under the supervision and direction of Project Manager. The supervisor must be able to demonstrate and enforce safe working practices, leadership, installation process and procedure knowledge, customer service skills and reporting capability. Specifically, items listed below are a must.Required Skills and Job Summary
Must lead by example
Be knowledgeable of the FDM work order system (will train if necessary)
Be knowledgeable in the specific installation process/procedures
Provide SAFE work environment
Hold daily safety stand up meetings every morning
Conduct monthly safety meetings
Daily vehicle inspections
Provide appropriate forms as required for safety issues
Perform installation audits
Perform unannounced field safety audits
Work Order scheduling as required
Assist Project Manager as required
Provide assistance to installers when requested
Provide on demand material deliveries to field personnel if needed
Perform Customer Claim investigations and report/document appropriately per Claims process
Perform customer complaint investigations as needed and report/document per complaint process
Ensure "end of day" data upload process is completed
Verify all "Keys and Vehicles" returned at end of day and trucks unloaded, ready for the next days workload
Journeyman Electrician Experience
A journeyman electrician is a trained, skilled, and adaptable tradesman. They have spent years under the direction of another journeyman or master electrician learning about the electrical trade.
A journeyman can install and maintain multiple types of electrical systems found in homes, apartments, and facilities such as high rise condominiums, strip malls, schools, hospitals,wastewater and manufacturing industries.
This includes installing and or replace new lighting and lighting control systems, receptacles, motors and motor controlling equipment, heating equipment, and building automation systems that control the operation of all of a facility's energy usage.
They are responsible for but not limited to:
Compliant with local, city, state, and national electrical codes
Properly reading blueprints, schematics, and wiring diagrams
Gathering appropriate material for daily tasks
Installing conduits using a hand, mechanical, or hydraulic bender
Install new wire in existing systems or repairing old wiring
Providing power and controls to motors, HVAC, and other equipment
Installing fire alarm, security, lighting control, data/telecom, and energy management systems
Mounting panel boards, transformers, switch gear, transfer switches, and other various types of equipment
Troubleshooting and repairing all systems (VERY IMPORTANT!)
______________________________________________________________________________
Background and Education
3 -5 years prior basic Journeyman Electrician experience required
Journeyman Electrcian license or certificate preferred but not required
Computer skills desired but employee will be trained on process and systems used
Willingness to learn, be trained and coached even if you have industry and specific work experience
Confined workspace certified but not required
Must be able to follow detailed written and verbal instructions
Ability to proactively seek clarification and resolutions when needed
High School Diploma or equivalent
Professionalism, safety minded and positive attitude are paramount