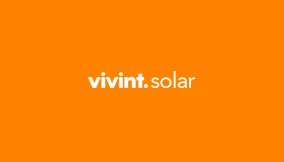 Journeyman Electrician - Removal/Re-install at Vivint Solar
Marlborough, MA
If
you are a current
Vivint Solar employee, please apply to positions using the "Find Jobs" task in Workday.
The Vivint Solar team is in need of a Journeyman Electrician who will become a strong contributor and make a difference.  In the Journeyman Electrician role, you will be responsible for installing, maintaining, and troubleshooting electrical components of our residential solar projects.The Journeyman Electrician must have an active Journeyman or Master Electrician License within the local state.Key Job Duties:
Install electrical systems that interconnect our solar array to the grid power of our customer's residential property
Ensure work performed by all electricians is of good workmanship and compliant with current NEC and local codes
Troubleshoot system problems and resolve electrical issues
Work with the Operations Manager and home owners to fulfill any necessary system upgrades/repairs to support our solar equipment
Work with local Inspectors to satisfy local requirements and expectations
Interface with Electrical Manager to ensure compliance with ratios and continuing education requirements
Train, mentor and develop Electrical Apprentices
Maintain high quality control on tools, vehicles and materials needed for job responsibilities
Keep accurate records of material used and proper documentation on work orders relating to the installation
Maintain compliance to all PPE and safety regulations per OSHA and Vivint Solar standards
Perform other needed job tasks as requested by leadership
Necessary Skills and Experience:
Valid and current Journeyman (or Master) Electrician License within the state
4+ years of electrical installation, troubleshooting, and repair experience
Ability to perform advanced electrical calculations
Understanding of wire and conduit sizing as well as how to make adjustments for environmental factors
Working knowledge and experience replacing residential electrical services and distribution panels
Working knowledge of the usage of a volt meter
Ability to read and interpret one line drawings and electrical schematics
Knowledge of the 2011 NEC and the ability to navigate the guidelines
Above average computer skills
Must be willing to work in high places (our installations are on rooftops)
Bonus Points:
2-3 years' experience as Residential Solar Electrician
Employees of Vivint Solar must submit to a criminal history check, motor vehicles check, drug screening, and obtain clearance from the state based upon the state requirements.
We do not accept resumes from headhunters, placement agencies, or other suppliers that have not signed a formal agreement with us.
Vivint Solar is a proud promoter of employment opportunities to our Military and Veterans. We, an equal opportunity employer, do not consider any protected traits (e.g. race, creed, color, religion, gender, national origin, non-job-related disability, age, or any other protected trait) when hiring—under federal, state and local laws.