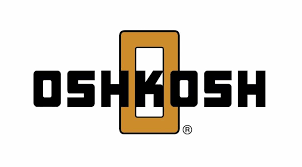 Journeyworker Electrician (190002) at Oshkosh
Oshkosh, WI
COMPANY PROFILE
At Oshkosh Defense, we stand behind those who dedicate their lives to protecting others.  Every day we strive to meet or exceed our customers' ever-changing needs with next generation defense technologies and advanced systems.  We operate with unparalleled commitment to those who depend on our products and services worldwide to perform their missions.

Oshkosh Defense is a segment of Oshkosh Corporation, which is a Fortune 500, multi-billion dollar company.  At Oshkosh Corporation we are dedicated to designing and building the world's toughest specialty trucks, truck bodies, and access equipment by working shoulder-to-shoulder with the people who use them.
 
JOB SUMMARY
Perform maintenance and construction duties as directed to keep equipment and physical plant in good repair.  Move and install machines, rebuild and repair power tools, machine tools, assembly equipment, lift trucks, etc.  Work can include construction, trouble shooting and repair of structural, fabricated, mechanical, electrical, electronic, hydraulic, and/or pneumatic nature.
WORK PERFORMED, % OF TIME:
100%: Miscellaneous maintenance and construction duties
FORM OF COMMUNICATION USED
Blueprints, sketches, service manuals, verbal instructions, requisitions.
TOOLS USED
Miscellaneous mechanic's, electrician's, plumber's, and/or carpenter's hand tools.
EQUIPMENT USED
Power tools such as saws, drills, grinders, welder, torch, etc., cranes, lift trucks, electrical and electronic test equipment.
MATERIAL USED
Various materials as required.
WORK DIRECTION RESPONSIBILITY
MISCELLANEOUS
Keep work area clean and orderly.
Keep records as required.
Perform related duties as directed.
Requires personal hand tools.
BASIC QUALIFICATIONS
High School Diploma, HSED or GED
Completion of an electrical apprenticeship
Valid Journeyworker Card.
THE ABOVE IS A GENERAL DESCRIPTION AND IS NOT NECESSARLY INCLUSIVE OF ALL MINOR JOB DETAILS.

Oshkosh Corporation is an Equal Opportunity and Affirmative Action Employer. This company will provide equal opportunity to all individuals without regard to race, color, religion, sex, sexual orientation, gender identity, national origin, disability, or veteran status. Information collected regarding categories as provided by law will in no way affect the decision regarding an employment application.

Oshkosh Corporation will not discharge or in any manner discriminate against employees or applicants because they have inquired about, discussed, or disclosed their own pay or the pay of another employee or applicant. However, employees who have access to the compensation information of other employees or applicants as a part of their essential job functions cannot disclose the pay of other employees or applicants to individuals who do not otherwise have access to compensation information, unless the disclosure is (a) in response to a formal complaint or charge, (b) in furtherance of an investigation, proceeding, hearing, or action, including an investigation conducted by the employer, or (c) consistent with Oshkosh Corporation's legal duty to furnish information.

Certain positions with Oshkosh Corporation require access to controlled goods and technologies subject to the International Traffic in Arms Regulations or the Export Administration Regulations. Applicants for these positions may need to be "U.S. Persons," as defined in these regulations. Generally, a "U.S. Person" is a U.S. citizen, lawful permanent resident, or an individual who has been admitted as a refugee or granted asylum.