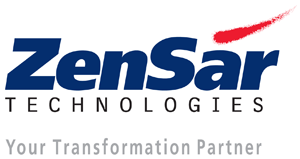 Jr.IT Support Specialist at Zensar Technologies
Westborough, MA 01581
Post training, IT Support Specialist will independently manage all incoming customer calls, emails, electronic requests for service and Information Systems ticket system queues and Monitor and Manage network and system Alerts, Network Alerts, troubleshoot network, system and cloud environment problems. Candidates will be the primary single point of contact and must ensure full understanding of the details provided by end-user or system environment. Proper follow up and the ability to integrate and apply feedback in a professional manner. All communications and updates to end user or resolving system, security or network alerts are required in adherence to customer Service Level Agreement.
Core Competencies:
Good skills in Microsoft applications, such as Word, Excel, Outlook, etc
Good communications skills, verbal and written
Ability to type a minimum of 20 words per minute
Basic IP Networking and flexibility to work in 24X7 shift operations.
Basic Qualifications • Associate Degree in Hardware/ Networking/Systems Integration/IT Security