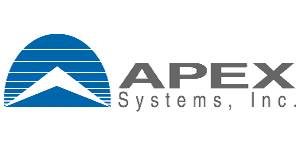 Junior Field Service Engineer at Apex Systems
Saint Albans City, VT
Job Description
Job #:
 977587
Apex Systems is looking for a Jr. Level Technial Support Specialist to support a Homeland Security contract. If interested, please send your resume to Bob Myers at 

bmyers@apexsystems.com

 Position Title: 
Jr-level Field Engineer
Total Required: 1Location: St. Albans VTJob Summary:
The Field Engineer candidate will provide user support at remote locations on assigned open tickets and work in collaboration with the Service Desk. The Field Engineer is responsible for resolving customer affecting technical issues in a timely fashion in order to maintain customer satisfactions. The Field Engineer installs, troubleshoots and maintains an extensive variety of products and equipment. The Field Engineer will have the ability to make replacement cables from raw cable and RJ-45 connectors. Trains employees, identifies, analyzes, and repairs product failures, orders and replaces parts as needed. Determines and recommends which products or services best fit the customers' needs.
The following are principal duties of the Field Engineer:
Position Responsibilities
:
Deskside Support which includes:
Provide on-site support for deployment and security remediation functions
Gather analyze, and report end-user support trends
Analysis, testing and modification of computer hardware systems and software based on consultations with users and system design specifications
Updating registry values, installing/configuring/updating computer operating systems
Utilizing remote management to diagnose/modify update computer programs/software and computer systems
Provide desktop, application and network application incident resolution
Manage user installation and relocations requests
Asset Inventory Support

Conduct physical inventory of assets
Conduct scheduled and random electronic inventories
Assist in receiving and receipting property
Transfer of property to other organizations
Process computer equipment for excess and disposition

Disposal Preparation Support

Ensure disposal policies and procedures are employed
Ensure every device is wiped/degaussed prior to site removal

Encryption Services

Administer and manage encryption tools application server
Ensure laptops are properly encrypted
Encrypt laptops discovered without encryption
Provide password recovery for encrypted device

Video Conferencing and Audio/Video O&M

Troubleshoot system problems and repairs
Work with support staff for remote troubleshooting and repairs
Assist in setting up presentation devices and Video Conference units
Set up, ensure functionality, be available during events and shut down video conferences

Local On-Site Cabling

Restart wiring closet cabling electronics including switches or other network devices
Replace defective cabling electronics and simple replacement of defective cabling electronics and components such as switch blades
Overseas Site Support (Depends on Position)

Wireless Services
o  Assist users with mobile communication devices (mobile phones, broadband cards, Blackberrys, and laptops) with incident support tickets
o  Provide Tier 2 support in the field which includes hardware troubleshooting and OS re- install, Blackberry Exchange Server connection verification and equipment swapping support
Service Center Services

Ensure IT services are rendered/tested for telework users using VPN and CITRIX Server

Provide remote support services for telework/home users
o  Support pre/post application releases
Account Management Services
Hardware Incident Resolution
o  Identify and resolve hardware incidents and service requests of a consumable part
Qualifications:
Mandatory:
Candidates must be US Citizen and able to obtain and maintain a DHS EOD Public Trust per condition of employment
High School Diploma or equivalent
Minimum 1 year experience troubleshooting software and hardware in a customer service roles
High degree of technical proficiency
Excellent problem solving skills and analytical abilities
Desired:
Minimum 6 months' experience troubleshooting Apple Macintosh software and hardware in a customer service role
Certification in UNIX and Microsoft Operating Systems
Familiarity with LANDesk remote resolution and with using LANDesk to push packages to workstations to complete software installation
Familiarity with CLAIMS 3 (C3) system
Comptia Networking +
Comptia A+
EEO Employer
Apex Systems is an equal opportunity employer. We do not discriminate or allow discrimination on the basis of race, color, religion, creed, sex (including pregnancy, childbirth, breastfeeding, or related medical conditions), age, sexual orientation, gender identity, national origin, ancestry, citizenship, genetic information, registered domestic partner status, marital status, disability, status as a crime victim, protected veteran status, political affiliation, union membership, or any other characteristic protected by law. Apex will consider qualified applicants with criminal histories in a manner consistent with the requirements of applicable law. If you have visited our website in search of information on employment opportunities or to apply for a position, and you require an accommodation in using our website for a search or application, please contact our Employee Services Department at 844-463-6178.