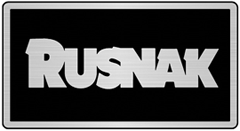 Junior Financial Analyst at Rusnak Group
Pasadena, CA 91105
This position contributes to the success of Rusnak Automotive Group (the Company) by implementing complex financial and accounting concepts and techniques for financial planning and control.
Implement Efficient Financial and Accounting Methods in support of Business Functions:
Work with Senior Management to develop and produce operational analysis and statistical reporting as needed to ensure compliance with company and legal requirements.
Provide necessary support to the CFO and/or Controller with preparation and distribution of annual budgets.
Prepare and distribute monthly internal financial reporting package and manufacturer financial statement for all Dealerships.
Perform various commission calculation according the pay plan.
Assist the CFO and/or Controller with projects relating to the business office and payroll department on a regular basis.
Assist the CFO and/or Controller with various governmental filing as needed.
Assists CFO and/or Controller in improving key accounting and control processes; including identifying and creating process efficiencies throughout the business office operations.
Continue to remain proficient in DMS and Payroll system to design necessary reports for data analysis.
Provide Thorough Analysis and Reporting to of Financial Goals Activity:
Analyze financial information to determine present and future financial performance.
Identify trends and recommend improvements accordingly to CFO and/or Controller.
Evaluate profit plans, operating records, and financial statements.
Prepares studies, reports, and analyses related to budgets, forecasts, financial plans, governmental requirements, statistical reports, cash flow projections, business forecasts, etc.
Interpret and apply corporate financial policies, government legislation, and accounting theory as required.
Establish databases for use in analyzing current and future plans and forecasts.
Maintain information confidential; ensure personal work area is secure; store and distribute personnel, client, and company information according to legal and company guidelines; does not discuss confidential information with anyone except as allowed by law and required for business purposes.
Plan and manage workflow and timelines effectively to ensure on-time delivery of department deliverables.
Required; B.A. in Accounting, Finance or related field
Desired; Minimum of 4+ years experience as a Junior Financial Analyst or similar positions in automotive, retail, or hospitality, industry
Required; Strong verbal and written communication skills
Required; Expert-level mastery of Microsoft excel; working knowledge of data query/data management tools preferred (e.g., Access, SQL, Business Objects, TM1, Cognos BI, etc.)
Desired; Strong knowledge of ADP Drive or a similar program preferred
Desired; Strong financial modelling experience
Required; Strong accounting knowledge and analytical skills along with proven ability in budgeting/forecasting and financial analysis.
Ability to travel to all Franchise locations, as necessary
Bachelor's Degree : Accounting, Finance Required
Valid CA Driver License