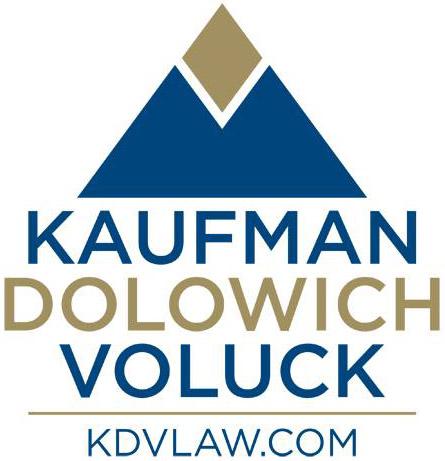 Junior Litigation Attorney at Kaufman Dolowich & Voluck, LLP
San Francisco, CA 94104
The San Francisco Real Estate Litigation Practice Group at Kaufman Dolowich & Voluck, LLP looks to hire an associate with 1-2 years of litigation experience (no real estate experience required). The ideal candidate would have: 1-2 years of litigation experience; be a self-starter; have exceptional organizational skills and be particularly attentive to small details.
Four-year degree (required)
J.D. (required)
Licensed to practice law in California (required)
High level of proficiency in Microsoft Office (Word, Outlook, and Excel) (required)
1-2 years of litigation experience (real estate experience a plus)
As part of its continued efforts to actively recruit and advance the recruitment, development and promotion of diverse lawyers, Kaufman Dolowich & Voluck is participating in Diversity Lab's Mansfield Rule 2021 initiative. The Mansfield Rule is named for Arabella Mansfield, the first woman admitted to practice law in the United States. It measures whether law firms affirmatively consider diverse lawyers for promotions, senior-level hiring and significant leadership roles. Under this initiative, KDV strives for a candidate pool consisting of at least 30% women, attorneys of color, and/or LGBTQ+ attorneys for all lateral partner and mid-to-senior-level associate hires.