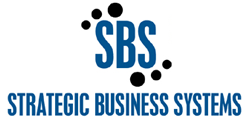 Junior Software Engineer (Top Secret SCI with Polygraph) at Strategic Business Systems
Chantilly, VA 22202
Strategic Business Systems, Inc. (SBS) is hiring a motivated Full Stack Software Engineer to support a cutting-edge modeling and analytics framework in support of the U.S. Intelligence Community (IC). On this program you will have the opportunity to work with technical leaders in cloud computing and data analytics to re-architect, modernize, and operationalize a critical tool leveraged across the IC to make real-time, mission-critical decisions. Candidates must have an active DoD Top Secret/SCI with Polygraph.
The candidate will work closely with our other developers and QA in an Agile framework. The candidate will also have opportunity to work with Python, Java, and a variety of AWS services.
This position requires a broad knowledge of computer science and software engineering as well as diverse development principles. Candidates will provide software design and development expertise in support of both new application development tasks and maintenance of existing systems. Candidates must be self-motivated who can understand technical concepts and collaborate on technical direction with the team.
Job Responsibilities:
Provide full stack development and technical services to support the data analytics and system integrations Designs, develops, enhances, debugs, and implements software
Designs and develops major enhancements to existing software
Meets with project teams and end users to identify system and application requirements
Performs feasibility analysis on potential future projects to management
Integrate existing software into new or modified systems or operating environments
Modify services to maintain connections to external interfaces
Assists in the evaluation and recommendation of application software packages, application integration and testing tools
Addresses problems of systems integration and compatibility across multiple platforms
Troubleshoots production incidents related to system and software components
Participates in the development of program artifacts and documentation
Develop test automation scripts and automations
Review and test software components for adherence to the design requirements and documents test results
Basic Requirements:
The ideal candidate will have 2+ years' experience with full life-cycle software development (analysis, design, development, test, deployment, maintenance) and application of industry-proven design patterns and open source tools. This position requires a combination of new application development tasks and enhancements to existing capabilities on a small team in an agile development environment. 
Qualifications:
2+ years of experience developing web applications using Python, Java, node.js, or another full-stack environment
Demonstrated experience with programming languages such as Java or Python
Demonstrated experience with consuming and writing RESTful web services
Demonstrated experience with relational and non-relational database technologies
Experience working in an Agile software development environment
Experience using with the Atlassian Suite of tools (Jira, Confluence, Bamboo etc.)
Experience with Unix/Linux operating systems
Experience with software configuration management tools and processes / tools (Git, Maven, Stash, Subversion, etc.)
Experience with AWS APIs and services
Experience with ElasticStack
Strong written and verbal communication skills
Able to work productively in a fast-paced team environment
Active TS/SCI with Polygraph Clearance
About SBS
SBS is pleased to offer a comprehensive benefits package to eligible, full time employees. This includes Medical, Dental, Vision, 401k, Life Insurance/Disability, and Paid Time Off (PTO). SBS provides the opportunity to work with the best in the industry on a wide range of cutting-edge enterprise technologies in a fast-paced culture that rewards leadership and creative thinkers. 
If interested in learning more about this opportunity, please send your resume to 
recruiting@sbsplanet.com
.
Strategic Business Systems, Inc. (SBS) is an Equal Opportunity Employer. All qualified applicants will receive consideration for employment without regard to race, color, religion, sex, sexual orientation, gender identity, or national origin.