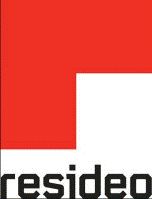 Key Account Manager at Resideo
Charlotte, NC

Essential Responsibilities:
The Key Account Manager is responsible for establishing and maintaining business relationships with Key Decision Makers in the Lowe's business and working with internal team to help drive the needs of managing our business with Lowe's & Menards. In this role, you will work both with Lowe's and Menards to help coordinate key initiatives, drive key business strategies, engage in Line Review and Promotional Planning needs, and provide key analysis and analytic based support to best help Resideo manage the business. As the Key Account Manager you will be establishing strong relationships with the Lowe's & Menards Key Decision Makers as well as internally, that will provide opportunities to grow sales and solidify Resideo's relationships.

Job Duties

Develops account strategy and executes a tactical plan to drive sales growth
Analyzes POS, event results and related metrics to evaluate and refine strategies/tactics
Works cross-functionally with global business, brand and digital marketing teams
Works directly with Lowe's Teams to achieve sales/margin objectives
This position requires approximately 25-30% travel; some international

Sales and Account Management

Responsible for assigned Lowe's account P&L in coordination with supporting functions
Drives profitable growth to meet or exceed annual revenue and profit plan
Negotiates all programs, promotions to deliver agreed account pro formas
Develop and manage promotional budget in coordination with global business team
Creates monthly and annual sales reports in accordance with key performance indicators

Product, Channel and Pricing

Places new and existing product through Product Line Reviews, new product launches, etc.
Works closely with marketing and product development teams on product offering, pricing and promotional plan
Works closely with brand management and product management to maintain a robust and comprehensive product road map for the channel
YOU MUST HAVE:
Bachelor's degree
5+ years of experience in sales/account management
WE VALUE:
Strong communication and interpersonal skills within all levels of an organization
Strong leadership skills with the ability to work effectively as a team
Strong business acumen accompanied by personal effectiveness and credibility
Strategic thinker with strong understanding of sales forecasting, financial management, and merchandising
Excellent business management and developmental skills
Excellent presentation skills
Experience with Lowe's and Lowe's systems (i.e. Vendor DART, JDA)

RSRRES
Resideo is a leading global provider of critical comfort and security solutions primarily in residential environments, and distributor of low-voltage and security products. Building on a 130-year heritage, Resideo has a presence in more than 150 million homes, with 15 million systems installed in homes each year. The company has a 40-year, exclusive license to use the Honeywell Home brand for products and will continue to serve more than 100,000 contractors through its ADI Global Distribution business, which exports to more than 100 countries from more than 200 stocking locations around the world. Resideo is a $4.8 billion company with approximately 14,500 global employees. For more information about Resideo, please visit www.resideo.com .

Resideo is an equal opportunity employer. Qualified applicants will be considered without regard to age, race, creed, color, national origin, ancestry, marital status, affectional or sexual orientation, gender identity or expression, disability, nationality, sex, or veteran status.
The Key Account Manager is responsible for establishing and maintaining business relationships with Key Decision Makers in the Lowe's business and working with internal team to help drive the needs of managing our business with Lowe's & Menards. In this role, you will work both with Lowe's and Menards to help coordinate key initiatives, drive key business strategies, engage in Line Review and Promotional Planning needs, and provide key analysis and analytic based support to best help Resideo manage the business. As the Key Account Manager you will be establishing strong relationships with the Lowe's & Menards Key Decision Makers as well as internally, that will provide opportunities to grow sales and solidify Resideo's relationships.