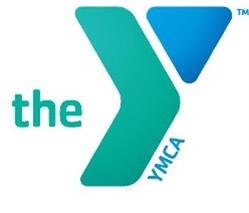 Kitchen Instructor (VA, Roanoke) at YMCA of Metropolitan Washington
Roanoke, VA
Overview
Our mission: To put Christian principles into practice through programs that build healthy spirit, mind, and body for all.
Our cause: At the Y, strengthening community is our cause. Every day, the Y works side-by-side with our neighbors to make sure everyone, regardless of age, income or background, has the opportunity to learn, grow, and thrive.
Our position: The Y is a leading nonprofit organization that is committed to strengthening communities through youth development, healthy living, and social responsibility.
Leadership Competencies:
Values, Inclusion, Relationships, Community, Developing Others, Communication and Quality Results.
General Description
Position consists of providing kitchen instruction at the Gainsboro YMCA.
Knowledge & Skills
The Kitchen Instructor should be committed to the YMCA mission and enthusiastic and motivated to create high quality programs and classes for the Gainsboro kitchen. A degree/certification in culinary arts or kitchen management and at least two years' experience in cooking or kitchen management is preferred. At least one year experience in cooking or kitchen management is required. Strong relationship-building, leadership, communication, and interpersonal skills are necessary. The ability to plan, develop, organize, manage, prioritize and administer tasks is essential.
Principal Responsibilites
Develop and implement high quality cooking lessons for both youth and adults, utilizing the garden as a resource.
Arrange and execute cooking events in the kitchen, utilizing the garden as a resource.
Garner and collaborate with a pool of kitchen volunteers.
Purchase appropriate food and kitchen items for classes or events that are within the scope of the Gainsboro YMCA budget.
Build rapport and establish relations with outside organizations who may want to partner with the Gainsboro kitchen.
Support marketing and promotion efforts for assigned programs.
Self Development
Follow a plan for personal and professional development in consultation with supervisor. Model YMCA Brand Behaviors of caring, honesty, respect and responsibility.
Physical Requirements
Ability to see and hear participants during program activities; must be able to recognize and respond to unsafe situations. Must be able to use a computer, telephone and related business equipment, as well as kitchen utensils and appliances needed for this position. Must be able to remain standing for long periods of time and communicate effectively with others. Must be able to bend, stoop, lift up to 25 pounds, move and carry equipment related to this position.