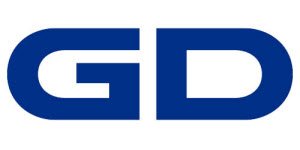 Knowledge Management Analyst at General Dynamics Information Technology
Chantilly, VA
Type of Requisition: Regular

Clearance Level Must Be Able to Obtain: Top Secret SCI + Polygraph

Job Family: Business Process Analysis


Knowledge Management Analyst (KMA)


Knowledge Management (KM) is the process of sharing information, and for ensuring that information is available in the right place and at the right time. This process enables informed decision making and improves efficiency by reducing the need to re-learn or re-discover what is already known elsewhere in the organization. To that end, KM is more specifically relevant to the FBI Service Desk to be utilized to harness knowledge from the FBI infrastructure and those that design, engineer, and maintain it. This information is harnessed, organized, and refined to improve the ability of the Service Desk to rapidly resolve incidents and service requests from the FBI user community in the most cost effective manner possible. Utilizing knowledge obtained from more experienced and therefore more expensive personnel, the EOC program utilizes KM to provide clear and concise guidance to those assigned to first call contact with the user community. This knowledge management process is intended to be a well-documented, repeatable process with defined outcomes that are measured for effectiveness and evaluated for continual improvement.


The KMA is responsible for documenting, facilitating, and improving the KM process across the FBI Enterprise Operations Center (EOC) program.


The primary role of the KMA is to seek information from throughout the enterprise, analyze that information for relevancy and ease of use, and then ensure that information is stored in a manner in which it can be rapidly accessed, utilized, and improved by the tier 1 and tier 2 personnel to resolve user interactions.


Another role fulfilled by the KMA is to produce management information in the form of trend statistics, charts, and graphs compiled from multiple data sources for developing reports and contract deliverables which are used to facilitate informed-decision making in pursuit of achievement of contract service levels.


Additional responsibilities include:


+ The KMA not only reports on facts, but also makes data driven recommendations to the program on how to improve the customer experience and business performance based on an understanding of the entire enterprise, not just one feature or data point.

+ The KMA uses data and hard facts to create awareness of program impacts and to justify improvement recommendations.

+ The KMA defines, builds, analyzes, and monitors key performance indicators (KPI) that inform program management and influence strategy.

+ The KMA analyzes and reports on customer behavior, sentiment, and outcomes to program leadership.

+ The KMA collects, processes, cleans, transforms, and validates data from a variety of sources so that it can be used for analysis by the program.


+ The KMA advocates for the KM process by supporting and motivating EOC staff to leverage KMs

+ For sake of obtaining and maintaining the accuracy of information, the KMA builds strategic relationships with enterprise solver group stakeholders

+ The KMA also support the EOC team with customer research, industry research, reporting/analytics, and general coordination of enhancements


Minimum Experience & Qualifications:


+ Highly motivated, result-oriented self-starter that can deliver results with minimal guidance

+ Highly focused on data integrity and accuracy

+ 2+ years of experience in supporting the knowledge sharing needs of teams by facilitating cross community members to assist each other with sharing experiences, suggesting new ideas, and exchanging information on community issues and challenges the group is facing

+ Help Desk Institute (HDI) Knowledge Centered Service (KCS) and ITIL Foundations certifications

+ Ability to utilize SharePoint, Office 365,

+ Ability to utilize automated database and reporting tools to the extent of developing new data queries from multiple data sources for the development of reports, charts and graphs.

+ Experience extracting data from automated call distribution (ACD) systems and IT Service Management (ITSM) applications.


null

We are GDIT. The people supporting some of the most complex government, defense, and intelligence projects across the country. We deliver. Bringing the expertise needed to understand and advance critical missions. We transform. Shifting the ways clients invest in, integrate, and innovate technology solutions. We ensure today is safe and tomorrow is smarter. We are there. On the ground, beside our clients, in the lab, and everywhere in between. Offering the technology transformations, strategy, and mission services needed to get the job done.
GDIT is an Equal Opportunity/Affirmative Action employer. All qualified applicants will receive consideration for employment without regard to race, color, religion, sex, sexual orientation, gender identity, national origin, disability, or veteran status, or any other protected class.