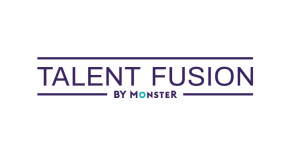 Korea Program Analyst/Program Analyst at Talent Fusion US
Arlington, VA
Korea Program Analyst/Program Analyst
-Arlington, VA
Full time/Direct hire position includes; Competitive salary, comprehensive benefits, match 401k, paid vacation, Employee Owned Organization!
Korea Program Analyst/Program Analyst (Mid) (REF 112)
Analyzes program requirements, status, budget and schedules.  Performs program management, technical, or business case analyses.  Participates as a member of and/or supports the specified Program Integrated Product Teams (IPTs); and IPT directed business meetings.  Collect, complete, organize and interpret technical data and financial information relating to aircraft acquisition and product programs.  Tracks program/project status and schedules.  Applies policies and procedures for financial planning.

 

Required Qualifications

:

 

BS or BA degree in Business, or Management.  ALLOWABLE SUBSTITUTION: An AS or AA degree and an additional four (4) years of experience; or an additional eight (8) years of experience may be substituted for a BS or BA degree.
At least eight (8) years of experience in program management, technical or business analysis discipline; and included in the eight (8) years, there must be At least four (4) years of experience in program management, technical or business analysis; and included in the four
(4) years, there must be two (2) years professional experience in technical efforts supporting major weapon systems and components development.
Demonstrated knowledge of Service and OSD policy and documentation related to PPBS, life-cycle management of military acquisition programs (as specified in the DoD 5000 series). Must have experience processing program acquisition, funding and contract documentation for domestic and international military aircraft programs.
Knowledge of the principles, policies, and practices of system acquisition to plan, organize, and coordinate critical aspects of the development, production, deployment, and sustainment of systems, subsystems, and equipment.
Knowledge of Federal Acquisition Regulations (FAR) for the development of contracts and contract modifications required for the acquisition of logistics supportability products.
Good briefing skills and interpersonal and/or diplomatic skills are highly desired