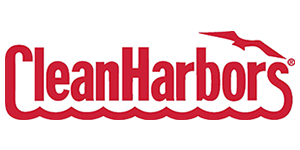 Lab Chemist I - Los Angeles,CA at Clean Harbors Environmental Services, Inc
Los Angeles, CA
Position Description:
Our Laboratory Chemist is responsible for running tests, equipment trouble shooting, and computer work.     Responsibilities:
Performs testing and approve inbound, in-process, and outbound sample analysis.
Performs tank analyses to verify product specification.
Reviews and verify completed lab analysis for new and existing waste streams for proper disposition and acceptance.
Operates and performs extensive troubleshooting and repair of SK laboratory instrumentation.
Housekeeping and inventory maintenance.
Performs special assignments to assist in lab and plant operations.
Prepares standards, reagents, samples for use in analyses.
 Uses available tools for scheduling, supply ordering, sample and data storage.
Implements methods and QA/QC procedures.
Assumes backup responsibility for lab manager.
Other duties as assigned.
 Requirements:
High school diploma or GED required, Bachelor's degree in Chemistry preferred.
3+ years experience in the field of chemical analysis required.
GC or ICP instrument experience preferred.
Clean Harbors is the leading provider of environmental, energy and industrial services throughout United States and Canada, as well as Mexico and Puerto Rico. The Company serves a diverse customer base, including a majority of the Fortune 500 companies, thousands of smaller private entities and numerous federal, state, provincial and local governmental agencies. Through its Safety-Kleen subsidiary, Clean Harbors also is a premier provider of used oil recycling and re-refining, parts washers and environmental services for the small quantity generator market.  For many positions, we have implemented a Competency Based Progression and Pay Program, which directly rewards employees for developing increased proficiency in their key job functions through training and experience. At Clean Harbors you are offered unique opportunities for all stages of your career.
Clean Harbors offers all eligible employees a comprehensive benefits package including:
Competitive wages.
Opportunities for growth, development and internal promotion.
Health, Dental and Life Insurance.
401K, tuition reimbursement, and generous paid time off.
Company paid certifications, licenses and training.
To learn more about our company visit us at www.cleanharbors.com
We thank all those interested in joining the Clean Harbors team; however only those that complete the online application and meet the minimum job qualifications will be considered for this role.
Clean Harbors is a Military & Veteran friendly company.
*CH

Potential Applicants:

We are an Equal Opportunity Employer and do not discriminate against applicants due to veterans status or on the basis of disability.