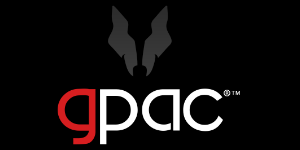 Lab Manager at gpac
San Diego, CA
Job Description
Primary Responsibilities
The responsibilities of the Laboratory Manager include, but are not limited to:
Experience with Laboratory ISO/IEC Certification
Responsible for developing, validating and implementing analytical methods for various products
Establish and maintain all standard operating procedures (SOPs) for the Analytical Laboratory
Direct, train and supervise the analytical chemists
Manage all automated analytical testing procedures and analytical data retrieval systems of the Analytical Laboratory
Responsible for all Quality Systems
Oversee all Analytical/Regulatory compliance of the Analytical Laboratory
Responsible for review and maintenance of all data generated by the Analytical Laboratory
Essential Knowledge/Experience:
Ph.D. or Master's degree in Chemistry or Pharmacy with a minimum of 5 years experience required
Experience in analytical chemistry

Experience with Cannabis desired

Managerial experience in Regulatory Compliance and Quality Systems required
Experience with laboratory instrumentation including but not limited to HPLCs, GC/MS, Atomic Absorption Spectrophotometers and ICP Analyzers
This is an exceptional career opportunity to join an expanding company within a rapidly growing industry.
Job Type: Full-time
Experience:
relevant: 5 years (Required)
Education:
Benefits:
Health insurance
Dental insurance
Vision insurance
Retirement plan
Paid time off
All qualified applicants will receive consideration without regard to race, age, color, sex (including pregnancy), religion, national origin, disability, sexual orientation, gender identity, marital status, military status, genetic information, or any other status protected by applicable laws or regulations.
GPAC (Growing People and Companies) is an award-winning search firm specializing in placing quality professionals within multiple industries across the United States for the past 29 years. We are extremely competitive, client-focused and realize that our value is in our ability to deliver the right solutions at the right time.