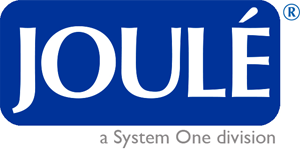 Lab Technician from Joule
Branchburg, NJ 08876
Biotech Company in need of a Lab Technician!


Summary:
Ensure that all ELISA kits are produced in a timely fashion in accordance with Good Manufacturing Procedures. Kits are to be produced as designated by supervisor, or as deemed necessary by taking into account product sales and potential Customer orders.
Ensure that all raw materials are available for production including chemicals, antigens, serums and plasmas. Interact with vendors to determine pricing and schedule to receive raw materials so as to have raw materials on hand when needed.
Follow Document Control Documents and complete neat and accurate Production Records.
Perform pertinent testing such as, but not limited to, plate variability, pouch seal testing, bulk testing, antigen optimization, serum screening and evaluation of new raw materials.
Review all kit data generated, thoroughly. Ensure that we are making a quality, consistent product.
Assist Technical Services in troubleshooting any problems as needed. Facilitate sample testing and/or kit testing in response to customer complaints or requirements.
Work with R&D to transfer new products into Production.


Requirements:
BS in Life Science discipline
0-2 years academic lab experience, including familiarity with aseptic techniques, and other general Biological lab applications
ELISA testing experience a plus
Computer skills with MS Word, Excel, etc.
Ability to lift up to 25lbs


When applying to this position, kindly please provide your resume in MS Word format. 


Joulé offers competitive pay, medical benefits and holiday pay...


Keywords: ELISA, Lab Technician, Biology, GLP