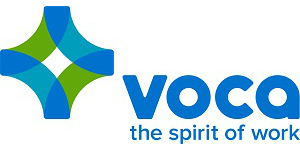 Labor/Delivery Birth Technician at Voca
Maplewood, MN
Voca Health has immediate openings available for Labor/Delivery Tech professionals in Maplewood, MN!
Voca connects healthcare professionals with fantastic health systems nationwide. Our goal is full partnership with our employees, providing the tools, guidance, and opportunities to help reach their individual goals. Voca provides benefits including insurance, 401k, and dedicated support!
Assignment details are provided below, we're very excited to hear from you!
Assignment Details 
Job Description:
Maintains knowledge of, and complies with, all relevant laws, regulations, policies, procedures and standards.
Actively participates in creating and implementing improvements.
Assists physician as a scrub assistant during surgical procedures efficiently and safely.
Recognizes and maintains surgical instruments/equipment to ensure proper use and availability during surgical cases.
Performs surgical counts on all surgical procedures to ensure patient safety.
Maintains the physical environment of labor and delivery and the operating room so that areas are always immediately ready.
Orients patients to labor and delivery area. Assists with patient admission and chart completion when requested. * Transfers patients, discharges delivered and undelivered patients when requested.
Answers patient call lights and assists with patients needs as appropriate. Knowledge: Knowledge of surgical asepsis and sterile technique.
Qualifications
Trade or Vocational Certification Trade or vocational certification in Surgical Technology required.
Basic Life Support (BLS) Qualification Source: American Heart Association
Preferred: Certified Surgical Technologist (CST) Qualification Source: National Board of Surgical Tech and Surgical Assisting
Experience: No experience required. 1 year of OR experience in surgery or labor and delivery setting or equivalent combination of education or experience preferred.
Traveler Benefits
Partnering with Voca comes with a number of benefits including:
Dedicated Recruiter
Insurance
401k
Competitive, Flexible Pay Packages

Voca: The Spirit of Work

IND-JB 
Jon Burckhardt
Senior Recruiter