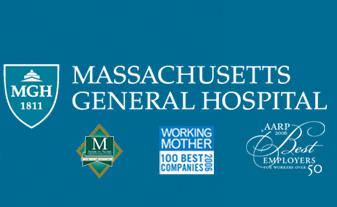 Laboratory-Histology Technician, per diem at Massachusetts General Hospital
Boston, MA
Description
true
Laboratory-Histology Technician, per diem3109281
Reporting to the AnatomicPathology Operations Manager, the histotechnologist accurately and proficientlyprepares tissue slides according to established procedures in order to provideefficient, high quality products. Assures total compliance with JC and CAPguidelines during all procedures and consistently observes all policies andguidelines. Performs QA procedures to ensure proper functioning of equipmentand quality of solutions and reagents used to produce tissue slides. Musthandle biohazardous and infectious material while following proper safetyprecautions.
Brigham andWomen's Faulkner Hospital is a 171  bed non-profit, community teachinghospital located in Jamaica Plain directly across the street from the ArnoldArboretum. Founded in 1900, Brigham and Women's Faulkner Hospital has a longhistory of meeting the health care needs of our patients by offeringcomprehensive care in a wide variety of specialties. At Brigham and Women'sFaulkner Hospital, our world revolves around our patients and their families,which is why we've been nationally recognized for our best practices in patientcare, safety measures and surgical outcomes. If you're looking for more than acareer, join Brigham and Women's Faulkner Hospital. Our patients call it bettercare. Our employees call it home.
Graduate of NAACLS approved Histology program - preferred
60 semester hours of college credit - required
Bachelor's degree in a science - preferred
3-5 years in a Hospital Lab preferred
Brigham and Women's Faulkner Hospital is an Equal Opportunity Employer. All qualified applicants will receive consideration for employment without regard to an employee's protected status, such as age, race, sex, color, ancestry, religion, national origin, physical or mental disability, veteran status, citizenship, gender identity or expression or sexual orientation.
FKH Brigham & Women's Faulkner Hospital02130Histology