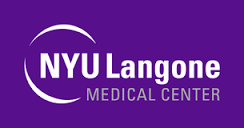 Laboratory Supervisor-Anatomic Pathology (Histology) at NYU Langone Medical Center
New York, NY 10016
NYU Langone Health is a world-class, patient-centered, integrated academic medical center, known for its excellence in clinical care, research, and education. It comprises more than 200 locations throughout the New York area, including five inpatient locations, a children's hospital, three emergency rooms and a level 1 trauma center. Also part of NYU Langone Health is the Laura and Isaac Perlmutter Cancer Center, a National Cancer Institute designated comprehensive cancer center, and NYU Grossman School of Medicine, which since 1841 has trained thousands of physicians and scientists who have helped to shape the course of medical history. For more information, go to nyulangone.org, and interact with us on Facebook, Twitter, YouTube and Instagram.
Position Summary:

We have an exciting opportunity to join our team as a Laboratory Supervisor-Anatomic Pathology.


In this role, the successful candidate supervises staff and workflow within the main anatomic pathology laboratory. Ensures proper performance of all techniques and procedures, ensures quality work and regulatory preparedness are met. Oversees all areas of the main laboratory including: histology, immunohistochemistry, immunofluorescence, in-situ hybridization, and Renal Pathology processing.
Job Responsibilities:
Assists manager with any and all other duties as assigned.
Works with Case Coordinator, Assistant Director for Quality, and Laboratory manager on implementation of quality improvement projects. Responsible for troubleshooting problem cases identified during shift and correcting or completing an appropriate hand-off to the next shift and/or pathologist. Works with pathologists and other laboratory personnel to resolve issues when necessary.
Technical Expertise: Ability to perform benchwork in all areas of histology, IHC, and renal/derm labs.
Communication: Communicates effectively with staff, managers and pathologists; Possesses good computer skills
Planning: Works as member of management team to identify current and future needs for histology/renal/IHC labs; Assist in budget preparation as requested
Equipment/Lab Maintenance: Ensures all equipment is maintained in good working condition; Troubleshoots problems and initiates service calls as necessary; Supervises and trains staff in proper cleaning, reagent replenishment and QC Procedures; Places orders and maintains inventory of lab supplies and reagents
Procedure Development and Implementation: Develops protocols for new techniques/equipment as directed by laboratory manager; Writes procedures following established format; Designs and carries out validation protocols for new equipment or procedures as necessary; Implements procedures after validation, Documents validation as required by CAP and NYSDOH; Ensures reagents, antibodies and controls are validated before use in all areas.
Staff Development: Trains staff as necessary on new policies and procedures; Retrain/in services staff to maintain the competencies required; Monitors staff continuing education and documentation in employee file; Participates in cross training of staff to ensure coverage in all areas of the lab; Identifies areas of weakness in the lab and staff and works with manager to put measures in place that will improve performance and quality.
QC/QA Responsibilities: Responsible for ensuring that all QA/ QC standards are met. Documents as necessary for regulatory agencies and regulatory compliance. Works with laboratory manager to develop standards in response to regulatory changes
Supervision of Staff: Assigns work and monitors productivity, Assesses competencies for each employee and documents improvement plans if applicable. Completes annual staff evaluations.
Minimum Qualifications:
B.S. in Medical Technology, Biology, Chemistry or related discipline or B.A. with 24 credits in biology and chemistry.
License and Certification: NYSDOH Clinical Laboratory Technician, Clinical Laboratory Technologist or Clinical Histology Technician. HT(ASCP) or HTL(ASCP)
6 years experience in histology and IHC with 0-2 years supervisory experience
Excellent communication skills, team player with excellent people skills, ability to self-motivate


Required Licenses: Certified Histo Technician-NYS, Clinical Lab Technologist-NYS
Preferred Qualifications:
QIHC(ASCP) and/or 2-5 years supervisory experience
Qualified candidates must be able to effectively communicate with all levels of the organization.


NYU Langone Health provides its staff with far more than just a place to work. Rather, we are an institution you can be proud of, an institution where you'll feel good about devoting your time and your talents.

NYU Langone Health is an equal opportunity and affirmative action employer committed to diversity and inclusion in all aspects of recruiting and employment. All qualified individuals are encouraged to apply and will receive consideration without regard to race, color, gender, gender identity or expression, sex, sexual orientation, transgender status, gender dysphoria, national origin, age, religion, disability, military and veteran status, marital or parental status, citizenship status, genetic information or any other factor which cannot lawfully be used as a basis for an employment decision. We require applications to be completed online.
If you wish to view NYU Langone Health's EEO policies, please click here. Please click here to view the Federal "EEO is the law" poster or visit https://www.dol.gov/ofccp/regs/compliance/posters/ofccpost.htm for more information. To view the Pay Transparency Notice, please click here.
44,802.00 - 65,289.00 /year
Pathology Laboratory Technician
What is this?