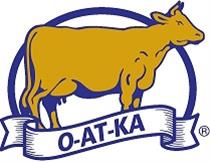 Warehouse Manager at O-AT-KA Milk Products Cooperative, Inc.
Batavia, NY 14020
O-AT-KA Milk Products Cooperative, Inc. is located in Batavia, NY.
The Warehouse Manager provides leadership and direction in overseeing the warehouse and material handling activities for the organization.  Directs the safe receipts, storage, and retrieval of goods while ensuring the safety of the work team and the safeguarding of company assets.  Ensures materials and resources flow throughout the Company in a safe and timely manner.
Duties and Responsibilities:
Responsible for the Logistics Manager position in their absence.
Supports strategic management of the warehouse in compliance with the Company's policies and vision
Ensures that the warehouse team is adequately staffed, trained and supervised, assigning tasks appropriately and assessing performance. Motivates and coaches' employees.
Manages the warehouse to appropriate KPI's including team productivity targets
Manages stock control, reconciling with system data and utilizing periodic inventory physicals and a yearend physical inventory for audit. Provides data to customers on customer owned inventories. Ensures Company data bases reflect accurate inventory information.
Maintains standards of health, safety, food safety and security including; GMP, HACCP, SQF, as per Company policies and applicable regulations
Responsible for the Care, use and maintenance of tools used in the warehouse including forklifts and other material moving equipment, racking, handheld scanners, and data input terminals
Supports the annual warehousing budget process and performance against budget
Responsible for the development of Warehouse supervisory staff
Facilitate movement of materials and communication with outside warehouse facilities
Provide input for department budget and S&OP initiatives
Ensures compliance with inventory accuracy initiatives, including cycle counts and year-end physical inventory audit.
Assists in developing and maintaining departmental work instructions and SOP's.
Responsible for the care, use and maintenance of tools used in the warehouse including forklifts and other materials moving equipment, racking, hand-held scanners, and data input terminals.
Other duties as assigned.
Experience & Education Required:
Bachelor's degree in related field (Warehouse Mgmt., Business Administration, Material Handling etc.) and a minimum of 5 years if warehouse experience (Food warehouse experience preferred) in a high volume palletized material handling environment, including a minimum of 3 years warehouse management experience, or the equivalent combination of education and experience.
Knowledge & Skills - Required
Demonstrated Leadership skills ability to manage and develop staff
Expertise in warehouse management procedures and best practices
Proven ability to implement process improvement initiatives
Strong knowledge of warehousing Key Performance Indicators (KPI's)
Demonstrated expertise in warehouse material handling, storage and data tools
Hands on experience with warehouse management software and databases including Microsoft Office
Strong decision-making skills
Excellent verbal and written communication skills
Detail oriented and highly organized with excellent follow-up practices
Food warehouse experience a plus
Confidentiality
The Warehouse Manager is exposed to O-AT-KA customer and product information on a consistent basis.
Management Responsibility
The Warehouse Manager directly manages department supervisors and indirectly manages the union warehouse office workforce.  Responsibilities include interviewing, hiring and training employees; planning, assigning and directing work; appraising performance; rewarding and disciplining employees; addressing complaints and resolving problems. S/he operates under the guidance and general direction of the Logistics Manager.
Work Environment
Majority of time spent in the warehouse with some time spent in the office or in meetings. Incumbent must be able to sit, stand, bend reach, walk, lift up to 25 lbs and use standard computer equipment with Microsoft products Excel and Word (Computer, Copier, Fax, and Phone). Time in the Warehouse facility will expose the incumbent to heat, cold, and noise.  Ability to see is imperative.
The position hours are primarily Monday-Friday with flexible start/end times. Occasional weekend hours or after hours support is required.
Equal Opportunity Employer/Protected Veterans/Individuals with Disabilities



Please apply online at: http://oatkamilk.com/careers/

54,347.00 - 96,875.00 /year
Warehouse Manager
What is this?